No. 339 Binhai Forth Road,
Hangzhou Bay New Area
Ningbo, Zhejiang 315336
China
P: 86 17862807615
http://www.htfiber.com
We are the subsidiary of HI-TECH fiber group corporation, a state-owned enterprise in China. We founded in February 2017. We are located in Ningbo, Zhejiang province, China. We are engaged in the development, engineering amplification and industrialization of new bio-based and biodegradable materials. At present, we have the production capacity of 2,000t/year of PLA foamed thermoforming products, and our parent company has the production capacity of over 10,000 t/year PLA staple fiber and non-woven fabric.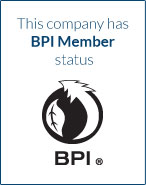 #10529034