5600 Virginia Avenue
North Charleston, SC 29406
P: 843-745-3072

KapStone Paper and Packaging Corporation, headquartered in Northbrook, Illinois, is a leading North American producer of unbleached Kraft paper and corrugated packaging products. KapStone's paper mills produce a wide spectrum of kraft and recycled products ranging from containerboard, including liner and medium, to kraft papers, saturating kraft and folding carton board. KapStone's assets in North America include four paperboard mills, twenty-three corrugator packaging plants, and 65 distribution centers. The company employs approximately 6,000 people. Product Information: (1) Kraftpak® is a low density, uncoated and unbleached paperboard grade designed to provide maximum strength, cleanliness and performance using the least amount of fiber. Kraftpak is currently certified to thickness of 565 µm (0.022 in) and grammage of 313 g/m2 (64 lb/1000ft2). (2) CompostDisplay is a trademark name for a corrugated board structure utilized for the display of consumer products on its shelve in the retail store environment. There are two different board structures that were qualified for compostability and these are distinguished by the board's ECT (Edge Crush Test) test rating, as well as the board structure (DW = Doublewall or SW=Singlewall).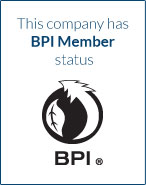 #10528630