1F., No. 359, Min-An Rd., Xinzhuang Dist.
New Taipei City, 24258
Taiwan
P: 886-2-2204-2922

Our goal is to provide environmentally safe products to our customers. Here at MEIZUSTAR TECHNOLOGIES CO., LTD. we take pride in providing a product which helps to protect and preserve our environment. our products are of the highest quality using a Eco-Friendly recyclable non-toxic PLA, (c)pla material to produce customized food and beverage containers.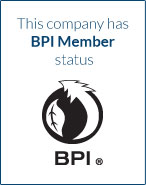 #10528693