Huzhou Global Xinyifeng Environmental Protection Technology Co. Ltd.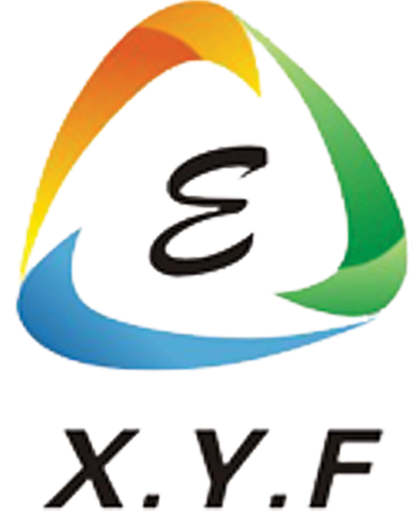 No.1515 Nantangyang Road
Balidian Town, Wuxing District
Huzhou City , Zhejiang Province 313000
China
https://www.hzxyfkj.com
Huzhou Global Xinyifeng is founded in 2012, it is located in Huzhou City, Zhejiang Province, China. It is a high-tech enterprise which specialized in degradable and compostable environmental new material (renewable plant starch or PLA), new products, specialized production equipment, specialized mould technology research, product development, manufacturing and sales. It is provided with mature product technology formula, production technology, and has become an import and export manufacturer with a complete set of technical compatible with each other and has outputted of the whole factory " turn over-key " project meanwhile completes the high quality products. They replace petrochemical chemical resin, which can save a lot of energy consumption, reduce carbon dioxide emissions, avoid the squander of oil resources, achieve sustainable development, practice the scientific concept of development, maintain ecological balance and eliminate the "white pollution".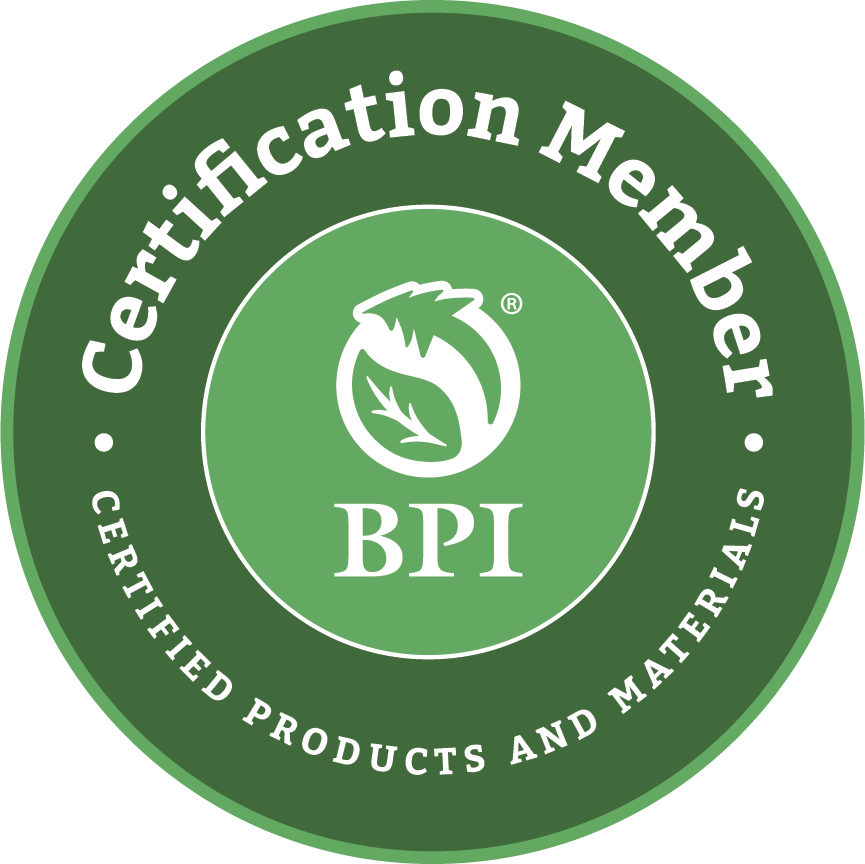 #10528731
| Brand | SKU | Name | Category | Subcategory | Color & Printed/Unprinted | Maximum Thickness/Usage |
| --- | --- | --- | --- | --- | --- | --- |
| XYF | CPLA-T270/215 | 10.5"x8.5"x1.3" CPLA food tray | Foodservice | Trays | White & Unprinted | 590μm |
| XYF | CPLA-D1003 | 10" CPLA 3-compartment plate | Foodservice | Plates | White & Unprinted | 590μm |
| XYF | CPLA-D1001 | 10" CPLA plate | Foodservice | Plates | White & Unprinted | 590μm |
| XYF | FW300 | 10oz CPLA food container | Foodservice | Containers | White & Unprinted | 590μm |
| XYF | CPLA-T285/155 | 11.2"x6.1"x1.2" CPLA food tray | Foodservice | Trays | White & Unprinted | 590μm |
| XYF | CPLA-T210/285-5 | 11.2"x8.3"x1" 5-compartment CPLA food tray | Foodservice | Trays | White & Unprinted | 590μm |
| XYF | CPLA-T300/227-6 | 11.8"x8.8"x1.3" 6-compartment CPLA food tray | Foodservice | Trays | White & Unprinted | 590μm |
| XYF | CPLA-W118 | 11oz CPLA Bowl | Foodservice | Bowls | White & Unprinted | 590μm |
| XYF | CPLA-90L | 12/16oz dia 90mm CPLA paper cup lid | Foodservice | Lids | White & Unprinted | 590μm |
| XYF | CPLA-P12 | 12oz CPLA cup | Foodservice | Cups | White & Unprinted | 590μm |
| XYF | CPLA-W450 | 15oz CPLA Bowl | Foodservice | Bowls | White & Unprinted | 590μm |
| XYF | FC450(BASE) | 15oz CPLA food container | Foodservice | Containers | White & Unprinted | 590μm |
| XYF | CPLA-P16 | 16oz CPLA cup | Foodservice | Cups | White & Unprinted | 590μm |
| XYF | FC600 (BASE)) | 20oz CPLA food container | Foodservice | Containers | White & Unprinted | 590μm |
| XYF | FC650 (BASE) | 22oz CPLA food container | Foodservice | Containers | White & Unprinted | 590μm |
| XYF | CPLA-W700 | 24oz CPLA Bowl | Foodservice | Bowls | White & Unprinted | 590μm |
| X.Y.F. | 3.5C.PLA-IS087 | 3.5" CPLA Icecream spoon | Foodservice | Cutlery | white unprinted | |
| X.Y.F. | 3.7C.PLA-IS095 | 3.7" CPLA Icecream spoon | Foodservice | Cutlery | white unprinted | |
| XYF | FC900-3C (BASE)) | 30oz CPLA 3-compartment food container | Foodservice | Containers | White & Unprinted | 590μm |
| XYF | FC900-4C (BASE)) | 30oz CPLA 4-compartment food container | Foodservice | Containers | White & Unprinted | 590μm |
| XYF | CPLA-W1000 | 33oz CPLA Bowl | Foodservice | Bowls | White & Unprinted | 590μm |
| XYF | FC1000 (BASE)) | 34oz CPLA food container | Foodservice | Containers | White & Unprinted | 590μm |
| X.Y.F. | 4.0C.PLA-ST102 | 4" CPLA Stirrer | Foodservice | Cutlery | white unprinted | |
| XYF | CPLA-P04 | 4oz CPLA cup | Foodservice | Cups | White & Unprinted | 590μm |
| X.Y.F. | 5.2CPLA-KF132 | 5.2" CPLA snack fork | Foodservice | Cutlery | white unprinted | |
| X.Y.F. | 5.5CPLA-BS140 | 5.5" CPLA baby spoon | Foodservice | Cutlery | white unprinted | |
| X.Y.F. | 5.5CPLA-BF140K | 5.5" CPLA baby fork | Foodservice | Cutlery | white unprinted | |
| X.Y.F. | 5.5CPLA-BF140 | 5.5" CPLA baby fork | Foodservice | Cutlery | white unprinted | |
| X.Y.F. | 5.5CPLA-BS140 | 5.5" CPLA baby spoon | Foodservice | Cutlery | white unprinted | |
| X.Y.F. | 5.5C.PLA-SF140 | 5.5" CPLA Spork | Foodservice | Cutlery | white unprinted | |
| X.Y.F. | 5.0C.PLA-BF135 | 5" CPLA baby Fork | Foodservice | Cutlery | white unprinted | |
| X.Y.F. | 5.0C.PLA-BS135 | 5" CPLA baby spoon | Foodservice | Cutlery | white unprinted | |
| X.Y.F. | 6.0C.PLA-C155 | 6.0" CPLA fork | Foodservice | Cutlery | white unprinted | |
| X.Y.F. | 6.0C.PLA-D160 | 6.0" CPLA knife | Foodservice | Cutlery | white unprinted | |
| X.Y.F. | 6.0C.PLA-S150 | 6.0" CPLA spoon | Foodservice | Cutlery | white unprinted | |
| X.Y.F. | 6.5C.PLA-C165 | 6.5" CPLA fork | Foodservice | Cutlery | white unprinted | |
| X.Y.F. | 6.5C.PLA-C162 | 6.5" CPLA fork | Foodservice | Cutlery | white unprinted | |
| X.Y.F. | 6.5C.PLA-D165 | 6.5" CPLA knife | Foodservice | Cutlery | white unprinted | |
| X.Y.F. | 6.5C.PLA-D170 | 6.5" CPLA knife | Foodservice | Cutlery | white unprinted | |
| X.Y.F. | 6.5C.PLA-S154 | 6.5" CPLA spoon | Foodservice | Cutlery | white unprinted | |
| X.Y.F. | 6.5C.PLA-DTS165 | 6.5" CPLA Spoon | Foodservice | Cutlery | white unprinted | |
| X.Y.F. | 6.5C.PLA-S165 | 6.5" CPLA spoon | Foodservice | Cutlery | white unprinted | |
| XYF | CPLA-FT500 | 6.7"x4.9"x1.4" CPLA CPLA food tray | Foodservice | Trays | White & Unprinted | 590μm |
| XYF | CPLA-T175/115 | 6.9"x4.5"x7.9" CPLA CPLA food tray | Foodservice | Trays | White & Unprinted | 590μm |
| XYF | CPLA-D0601 | 6" CPLA plate | Foodservice | Plates | White & Unprinted | 590μm |
| XYF | CPLA-H601C | 6"x6"x3" CPLA clamshell (17OZ) | Foodservice | Clamshells | White & Unprinted | 590μm |
| XYF | CPLA-T601N | 6"x6"x3" CPLA hamburger box (17OZ) | Foodservice | Clamshells | White & Unprinted | 590μm |
| XYF | CPLA-P06 | 6oz CPLA cup | Foodservice | Cups | White & Unprinted | 590μm |
| XYF | CPLA-ET12 | 7.2"x5.4"x1.4" CPLA 12-cube egg tray | Foodservice | Trays | White & Unprinted | 590μm |
| X.Y.F. | 7.5C.PLA-D195 | 7.5" CPLA knife | Foodservice | Cutlery | white unprinted | |
| X.Y.F. | 7.5C.PLA-S180 | 7.5" CPLA spoon | Foodservice | Cutlery | white unprinted | |
| X.Y.F. | CPLA-701K | 7" CPLA knife-701 | Foodservice | Cutlery | white unprinted | |
| X.Y.F. | CPLA-703K | 7" CPLA knife-703 | Foodservice | Cutlery | white unprinted | |
| X.Y.F. | CPLA-701F | 7" CPLA fork-701 | Foodservice | Cutlery | white unprinted | |
| X.Y.F. | CPLA-703F | 7" CPLA fork-703 | Foodservice | Cutlery | white unprinted | |
| X.Y.F. | CPLA-705F | 7" CPLA fork-705 | Foodservice | Cutlery | white unprinted | |
| X.Y.F. | CPLA-705K | 7" CPLA knife-705 | Foodservice | Cutlery | white unprinted | |
| XYF | CPLA-D0701 | 7" CPLA plate | Foodservice | Plates | White & Unprinted | 590μm |
| X.Y.F. | CPLA-701S | 7" CPLA spoon-701 | Foodservice | Cutlery | white unprinted | |
| X.Y.F. | CPLA-703S | 7" CPLA spoon-703 | Foodservice | Cutlery | white unprinted | |
| X.Y.F. | CPLA-705S | 7" CPLA spoon-705 | Foodservice | Cutlery | white unprinted | |
| XYF | CPLA-T215/150 | 8.5"x6"x1.3" CPLA food tray | Foodservice | Trays | White & Unprinted | 590μm |
| XYF | CPLA-HD06 | 8.7"x4.3"x1.4" CPLA 6-cube hot dog tray | Foodservice | Trays | White & Unprinted | 590μm |
| XYF | XYFT220-130 | 8.7"x5.1"x2.4" CPLA food tray | Foodservice | Trays | White & Unprinted | 590μm |
| X.Y.F. | 8.0C.PLA-SS200 | 8" CPLA Soda Spoon | Foodservice | Cutlery | white unprinted | |
| XYF | CPLA-L803N | 8"x8"x2.5" CPLA 3-compartment clamshell (28OZ) | Foodservice | Clamshells | White & Unprinted | 590μm |
| XYF | CPLA-L801N | 8"x8"x2.5" CPLA clamshell (28OZ) | Foodservice | Clamshells | White & Unprinted | 590μm |
| XYF | CPLA-T803N | 8"x8"x3" CPLA 3-compartment clamshell (30OZ) | Foodservice | Clamshells | White & Unprinted | 590μm |
| XYF | CPLA-H803N | 8"x8"x3" CPLA 3-compartment clamshell (30OZ) | Foodservice | Clamshells | White & Unprinted | 590μm |
| XYF | CPLA-H803C | 8"x8"x3" CPLA 3-compartment clamshell (30OZ) | Foodservice | Clamshells | White & Unprinted | 590μm |
| XYF | CPLA-T801N | 8"x8"x3" CPLA clamshell (30OZ) | Foodservice | Clamshells | White & Unprinted | 590μm |
| XYF | CPLA-H801N | 8"x8"x3" CPLA clamshell (30OZ) | Foodservice | Clamshells | White & Unprinted | 590μm |
| XYF | CPLA-H801C | 8"x8"x3" CPLA clamshell (30OZ) | Foodservice | Clamshells | White & Unprinted | 590μm |
| XYF | CPLA-H600C | 8"x5"x2" CPLA clamshell (20OZ) | Foodservice | Clamshells | White & Unprinted | 590μm |
| XYF | CPLA-P08 | 8oz CPLA cup | Foodservice | Cups | White & Unprinted | 590μm |
| XYF | CPLA-80L | 8oz dia 80mm CPLA paper cup lid | Foodservice | Lids | White & Unprinted | 590μm |
| XYF | CPLA-D0903 | 9" CPLA 3-compartment plate | Foodservice | Plates | White & Unprinted | 590μm |
| XYF | CPLA-D0901 | 9" CPLA plate | Foodservice | Plates | White & Unprinted | 590μm |
| XYF | CPLA-H903C | 9"x9"x3.5" CPLA 3-compartment clamshell (34OZ) | Foodservice | Clamshells | White & Unprinted | 590μm |
| XYF | CPLA-H903N | 9"x9"x3.5" CPLA 3-compartment clamshell (54OZ) | Foodservice | Clamshells | White & Unprinted | 590μm |
| XYF | CPLA-H901C | 9"x9"x3.5" CPLA clamshell (54OZ) | Foodservice | Clamshells | White & Unprinted | 590μm |
| XYF | CPLA-H901N | 9"x9"x3.5"CPLA clamshell (54OZ) | Foodservice | Clamshells | White & Unprinted | 590μm |
| XYF | CPLA-W110 | 9oz CPLA Bowl | Foodservice | Bowls | White & Unprinted | 590μm |
| XYF | FW300L | CPLA lid for 10oz CPLA food container | Foodservice | Containers | White & Unprinted | 590μm |
| XYF | FC450L (LIDS) | CPLA lid for 15oz food container | Foodservice | Containers | White & Unprinted | 590μm |
| XYF | FC600L (LIDS) | CPLA lid for 20oz CPLA food container | Foodservice | Containers | White & Unprinted | 590μm |
| XYF | FC650L (LIDS) | CPLA lid for 22oz food container | Foodservice | Containers | White & Unprinted | 590μm |
| XYF | FC900-4CL (LIDS) | CPLA lid for 30oz 4-compartment food container | Foodservice | Containers | White & Unprinted | 590μm |
| XYF | FC900-3CL (LIDS) | CPLA lid for 30oz CPLA 3-compartment food container | Foodservice | Containers | White & Unprinted | 590μm |
| XYF | FC1000L (LIDS) | CPLA lid for 34oz food container | Foodservice | Containers | White & Unprinted | 590μm |
| X.Y.F. | 4.7C.PLA-S120 | CPLA Mini teaspoon/coffee spoon | Foodservice | Cutlery | white unprinted | |
| X.Y.F. | 4.5C.PLA-S115 | CPLA Mini teaspoon/coffee spoon | Foodservice | Cutlery | white unprinted | |
| XYF | CPLA-FL115 | Dia 115mm CPLA paper container lid | Foodservice | Lids | White & Unprinted | 590μm |
| XYF | CPLA-FL90 | Dia 90mm CPLA paper container lid | Foodservice | Lids | White & Unprinted | 590μm |