Shaoneng Group Luzhou Eco (Xinfeng) Technology Co., Ltd.
No.18, Xinma Road, Matou Town, Xinfeng County,

Shaoguan City , Guangdong 511130
China
P: +86 13929015120
Shaoneng Group luzhou Eco (Xinfeng) Technology Co., LTD. is a subsidiary of Shaoneng group ( hereinafter referred to as "Shaoneng Xinfeng company"), was established in August 2017 with a registered capital of 200 million yuan and is located in Matou Town, Xinfeng County, Shaoguan City, Guangdong Province. Guangdong Shaoneng Group Luzhou Technology Development Co., Ltd under Shaoneng group is the largest manufacturer of pulp molded tableware in China. Shaoneng Xinfeng company is the second manufacturing base of ecological plant fiber tableware industry of Guangdong Shaoneng Group Co., Ltd., mainly producing and operating environment-friendly and fully degradable plant fiber tableware. The main products produced by Shaoneng Xinfeng company are bleached pulp products and natural color pulp products. The products mainly use bleached bagasse pulp and natural color bagasse pulp as raw materials. The pulp board can be made into pulp according to the needs of customers, and then made into meal boxes of different shapes. The products produced by the company are mainly sold to Southeast Asia, America, Europe and other places.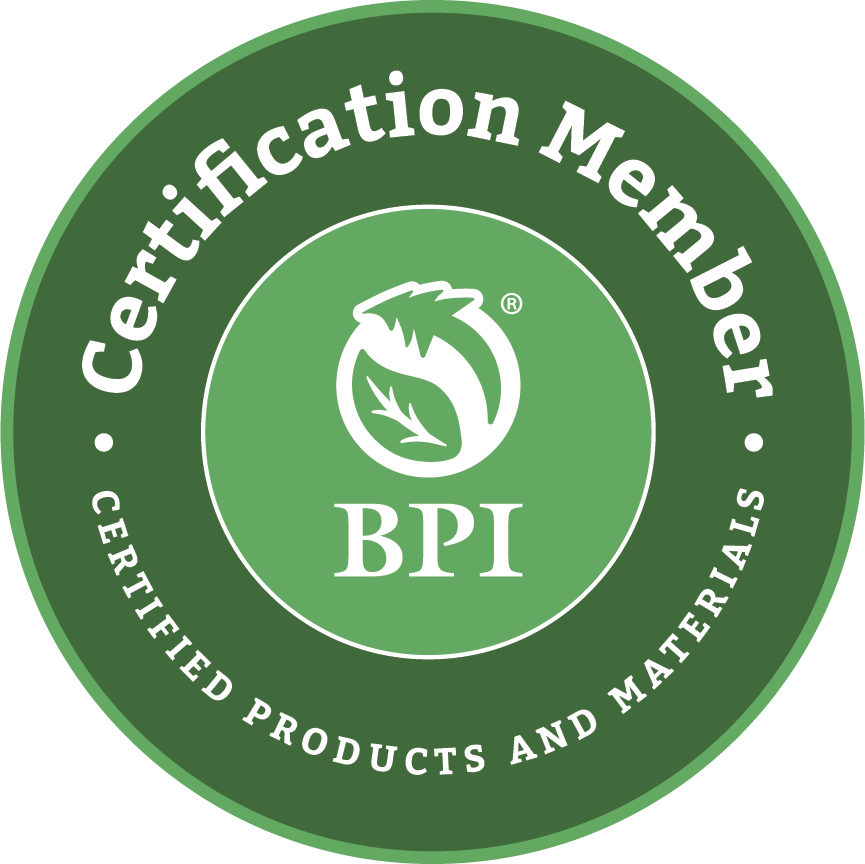 #10529408
| Brand | SKU | Name | Category | Subcategory | Color & Printed/Unprinted | Maximum Thickness/Usage |
| --- | --- | --- | --- | --- | --- | --- |
| LUZHOU | LZ-0188 | 0188clamshell | Foodservice | Clamshells | white, Unprinted | 1.05 mm |
| LUZHOU | 7064440 | 10" 3-compartment Narrow-edged round plate | Foodservice | Plates | white, Unprinted | 1.05 mm |
| LUZHOU | PC-YP10-1-32C | 10" 3-compartment Narrow-edged round plate | Foodservice | Plates | white, Unprinted | 1.05 mm |
| LUZHOU | 7064467 | 10" Narrow-edged round plate | Foodservice | Plates | white, Unprinted | 1.05 mm |
| LUZHOU | BE-ME-FRP10 | 10" Narrow-edged round plate | Foodservice | Plates | white, Unprinted | 1.05 mm |
| LUZHOU | PC-YP10-32C | 10" Narrow-edged round plate | Foodservice | Plates | white, Unprinted | 1.05 mm |
| LUZHOU | PC-YP10-100C | 10" Narrow-edged round plate | Foodservice | Plates | white, Unprinted | 1.05 mm |
| LUZHOU | LZ-YP10 | 10" Narrow-edged round plate | Foodservice | Plates | white, Unprinted | 1.05 mm |
| LUZHOU | LZ-YP10 | 10" Narrow-edged round plate | Foodservice | Plates | white, Unprinted | 1.05 mm |
| LUZHOU | LZ-YP10-X10 | 10" Narrow-edged round plate | Foodservice | Plates | white, Unprinted | 1.05 mm |
| LUZHOU | SGC-P10 | 10" Narrow-edged round plate | Foodservice | Plates | white, Unprinted | 1.05 mm |
| LUZHOU | LZ-YP10 | 10" round plate | Foodservice | Plates | white, Unprinted | 1.05 mm |
| LUZHOU | LZ-FP10 | 10" square plate | Foodservice | Plates | white, Unprinted | 1.05 mm |
| LUZHOU | LZ-TGGF0108 | 10"*8" meal box large | Foodservice | Clamshells | white, Unprinted | 1.05 mm |
| LUZHOU | LZ-FP10 | 10"square tray | Foodservice | Trays | white, Unprinted | 1.05 mm |
| LUZHOU | DH4GL | 1000 4-compartment tray lid | Foodservice | Lids | white, Unprinted | 1.05 mm |
| LUZHOU | LZ-4GPL | 1000 4-compartment tray lid | Foodservice | Lids | white, Unprinted | 1.05 mm |
| LUZHOU | DL1000F round bowl | 1000ml bowl | Foodservice | Bowls | white, Unprinted | 1.05 mm |
| LUZHOU | LZ-1000W(22) | 1000ml bowl | Foodservice | Bowls | white, Unprinted | 1.05 mm |
| LUZHOU | LZ-1000W | 1000ml bowl | Foodservice | Bowls | white, Unprinted | 1.05 mm |
| LUZHOU | DL1200 Square box | 1000ml Square box | Foodservice | Containers | white, Unprinted | 1.05 mm |
| LUZHOU | LZ-FH10 | 1000ml Square box | Foodservice | Containers | white, Unprinted | 1.05 mm |
| LUZHOU | LZ-FH10 | 1000ml Square box | Foodservice | Containers | white, Unprinted | 1.05 mm |
| LUZHOU | DL1180 4-compartment Hinged Lid Box | 1180 4-compartment tray lid | Foodservice | Lids | white, Unprinted | 1.05 mm |
| LUZHOU | LZ-DL1180 | 1180 4-compartment tray lid | Foodservice | Lids | white, Unprinted | 1.05 mm |
| LUZHOU | LZ-TW12 | 12oz bowl (360 ml) | Foodservice | Bowls | white, Unprinted | 1.05 mm |
| LUZHOU | MC500120001 | 12oz bowl | Foodservice | Bowls | white, Unprinted | 1.05 mm |
| LUZHOU | 7064438 | 12oz bowl | Foodservice | Bowls | white, Unprinted | 1.05 mm |
| LUZHOU | 260063 | 12oz bowl | Foodservice | Bowls | white, Unprinted | 1.05 mm |
| LUZHOU | PK56335-CA | 12oz bowl (GI) | Foodservice | Bowls | white, Unprinted | 1.05 mm |
| LUZHOU | DL1500 round bowl | 1500ml bowl | Foodservice | Bowls | white, Unprinted | 1.05 mm |
| LUZHOU | LZ-1500W | 1500ml bowl | Foodservice | Bowls | white, Unprinted | 1.05 mm |
| LUZHOU | DL1500 round bowl lid | 1500ml bowl Lid | Foodservice | Lids | white, Unprinted | 1.05 mm |
| LUZHOU | LZ-1500WG | 1500ml bowl Lid | Foodservice | Lids | white, Unprinted | 1.05 mm |
| LUZHOU | DL700 Narrow-edged round bowl lid | 1500ml Narrow-edged bowl Lid | Foodservice | Lids | white, Unprinted | 1.05 mm |
| LUZHOU | LZ-500WGZ | 1500ml Narrow-edged bowl Lid | Foodservice | Lids | white, Unprinted | 1.05 mm |
| LUZHOU | LZ-TGGT0022 | 165 Salad Bowl | Foodservice | Bowls | white, Unprinted | 1.05 mm |
| LUZHOU | LZ-TW16 | 16oz bowl (480 ml) | Foodservice | Bowls | white, Unprinted | 1.05 mm |
| LUZHOU | MC500160001 | 16oz bowl | Foodservice | Bowls | white, Unprinted | 1.05 mm |
| LUZHOU | 950798 | 16oz bowl | Foodservice | Bowls | white, Unprinted | 1.05 mm |
| LUZHOU | 00D7-1625-EC01 | 16oz bowl | Foodservice | Bowls | white, Unprinted | 1.05 mm |
| LUZHOU | LZ-TW16 | 16oz bowl | Foodservice | Bowls | white, Unprinted | 1.05 mm |
| LUZHOU | LZ-TW16 | 16oz bowl | Foodservice | Bowls | white, Unprinted | 1.05 mm |
| LUZHOU | 16oz bowl | 16oz bowl | Foodservice | Bowls | white, Unprinted | 1.05 mm |
| LUZHOU | LZ-170FP | 17cm square plate | Foodservice | Plates | white, Unprinted | 1.05 mm |
| LUZHOU | LZ-SS1813 | 1813 Sushi plate | Foodservice | Plates | white, Unprinted | 1.05 mm |
| LUZHOU | LZ-SB01-1 | 2 Compartment Salad bowl | Foodservice | Bowls | white, Unprinted | 1.05 mm |
| LUZHOU | FMB2-SQUARE | 2-compartment Square box | Foodservice | Containers | white, Unprinted | 1.05 mm |
| LUZHOU | LZ-FW20 | 20oz BOWL(20CT) | Foodservice | Bowls | white, Unprinted | 1.05 mm |
| LUZHOU | LZ-TW20 | 20oz square bowl | Foodservice | Bowls | white, Unprinted | 1.05 mm |
| LUZHOU | LZ-210FP(18) | 210 square tray | Foodservice | Trays | white, Unprinted | 1.05 mm |
| LUZHOU | LZ-210FP | 21cm square plate | Foodservice | Plates | white, Unprinted | 1.05 mm |
| LUZHOU | LZ-TW24 | 24Oz Bowl | Foodservice | Bowls | white, Unprinted | 1.05 mm |
| LUZHOU | LZ-261FP | 26cm square plate | Foodservice | Plates | white, Unprinted | 1.05 mm |
| LUZHOU | LZ-3GFP | 3-compartment Square tray | Foodservice | Trays | white, Unprinted | 1.05 mm |
| LUZHOU | LZ-TW30 | 30oz oval cascading bowl | Foodservice | Bowls | white, Unprinted | 1.05 mm |
| LUZHOU | LZ-TW32 | 32Oz Bowl | Foodservice | Bowls | white, Unprinted | 1.05 mm |
| LUZHOU | LZ-350W | 350ml bowl | Foodservice | Bowls | white, Unprinted | 1.05 mm |
| LUZHOU | LZ-350W-X10 | 350ml bowl | Foodservice | Bowls | white, Unprinted | 1.05 mm |
| LUZHOU | LZ-350W | 350ml bowl | Foodservice | Bowls | white, Unprinted | 1.05 mm |
| LUZHOU | SYJ-350ml | 350ml bowl | Foodservice | Bowls | white, Unprinted | 1.05 mm |
| LUZHOU | DL-350-10 | 350ml bowl | Foodservice | Bowls | white, Unprinted | 1.05 mm |
| LUZHOU | DL-350-30 | 350ml bowl | Foodservice | Bowls | white, Unprinted | 1.05 mm |
| LUZHOU | LZ-350WG | 350ml bowl Lid | Foodservice | Bowls | white, Unprinted | 1.05 mm |
| LUZHOU | DL-360-10 | 350ml Narrow-edged bowl | Foodservice | Bowls | white, Unprinted | 1.05 mm |
| LUZHOU | DL-360-30 | 350ml Narrow-edged bowl | Foodservice | Bowls | white, Unprinted | 1.05 mm |
| LUZHOU | DL500 Narrow-edged round bowl | 350ml Narrow-edged bowl | Foodservice | Bowls | white, Unprinted | 1.05 mm |
| LUZHOU | LZ-350WZ | 350ml Narrow-edged bowl | Foodservice | Bowls | white, Unprinted | 1.05 mm |
| LUZHOU | DL500 Narrow-edged round bowl lid | 350ml Narrow-edged bowl Lid | Foodservice | Bowls | white, Unprinted | 1.05 mm |
| LUZHOU | LZ-350WGZ | 350ml Narrow-edged bowl Lid | Foodservice | Bowls | white, Unprinted | 1.05 mm |
| LUZHOU | LZ-4GFP | 4-compartment Square tray | Foodservice | Trays | white, Unprinted | 1.05 mm |
| LUZHOU | LZ-4GP | 4-compartment tray | Foodservice | Trays | white, Unprinted | 1.05 mm |
| LUZHOU | DH4G | 4-compartment tray | Foodservice | Trays | white, Unprinted | 1.05 mm |
| LUZHOU | LZ-4GP | 4-compartment tray | Foodservice | Trays | white, Unprinted | 1.05 mm |
| LUZHOU | DL500 Hinged Lid Box | 450ml clamshell | Foodservice | Clamshells | white, Unprinted | 1.05 mm |
| LUZHOU | LZ-B006(50) | 450ml clamshell | Foodservice | Clamshells | white, Unprinted | 1.05 mm |
| LUZHOU | LZ-B006 | 450ml clamshell | Foodservice | Clamshells | white, Unprinted | 1.05 mm |
| LUZHOU | LZ-B006(300) | 450ml clamshell | Foodservice | Clamshells | white, Unprinted | 1.05 mm |
| LUZHOU | LZ-B006(300) | 450ml clamshell | Foodservice | Clamshells | white, Unprinted | 1.05 mm |
| LUZHOU | LZ-FG05 | 5-compartment tray | Foodservice | Trays | white, Unprinted | 1.05 mm |
| LUZHOU | D650-1000G | 500/800ml Square box lid | Foodservice | Lids | white, Unprinted | 1.05 mm |
| LUZHOU | LZ-FHL | 500/800ml Square box lid | Foodservice | Lids | white, Unprinted | 1.05 mm |
| LUZHOU | LZ-500W | 500ml bowl | Foodservice | Bowls | white, Unprinted | 1.05 mm |
| LUZHOU | LZ-500W | 500ml bowl | Foodservice | Bowls | white, Unprinted | 1.05 mm |
| LUZHOU | LZ-500W-X10 | 500ml bowl | Foodservice | Bowls | white, Unprinted | 1.05 mm |
| LUZHOU | SYJ-500ml | 500ml bowl | Foodservice | Bowls | white, Unprinted | 1.05 mm |
| LUZHOU | DL-500-10 | 500ml bowl | Foodservice | Bowls | white, Unprinted | 1.05 mm |
| LUZHOU | DL-500-30 | 500ml bowl | Foodservice | Bowls | white, Unprinted | 1.05 mm |
| LUZHOU | DL700 round bowl | 500ml bowl & lid | Foodservice | Lids | white, Unprinted | 1.05 mm |
| LUZHOU | LZ-500WG | 500ml bowl Lid | Foodservice | Lids | white, Unprinted | 1.05 mm |
| LUZHOU | CEL-500W (50) | 500ml bowl Lid | Foodservice | Lids | white, Unprinted | 1.05 mm |
| LUZHOU | DL700 Narrow-edged round bowl | 500ml Narrow-edged bowl | Foodservice | Bowls | white, Unprinted | 1.05 mm |
| LUZHOU | DL-700-30 | 500ml Narrow-edged bowl | Foodservice | Bowls | white, Unprinted | 1.05 mm |
| LUZHOU | LZ-500WZ | 500ml Narrow-edged bowl | Foodservice | Bowls | white, Unprinted | 1.05 mm |
| LUZHOU | DL700 round bowl lid | 500ml round bowl Lid | Foodservice | Lids | white, Unprinted | 1.05 mm |
| LUZHOU | DL650 Square box | 500ml Square box | Foodservice | Containers | white, Unprinted | 1.05 mm |
| LUZHOU | LZ-FH05 | 500ml Square box | Foodservice | Containers | white, Unprinted | 1.05 mm |
| LUZHOU | LZ-FH05(300) | 500ml Square box | Foodservice | Containers | white, Unprinted | 1.05 mm |
| LUZHOU | LZ-FG06-1 | 6-compartment Square tray | Foodservice | Trays | white, Unprinted | 1.05 mm |
| LUZHOU | MC57603 | 6-compartment Square tray | Foodservice | Trays | white, Unprinted | 1.05 mm |
| LUZHOU | LZ-FG06 | 6-compartment tray | Foodservice | Trays | white, Unprinted | 1.05 mm |
| LUZHOU | LZ-YP07 | 6.75" round plate | Foodservice | Plates | white, Unprinted | 1.05 mm |
| LUZHOU | MC500070001 | 6.75" round plate | Foodservice | Plates | white, Unprinted | 1.05 mm |
| LUZHOU | 103386 | 6.75" round plate | Foodservice | Plates | white, Unprinted | 1.05 mm |
| LUZHOU | PC-YP07-35C | 6.75" round plate | Foodservice | Plates | white, Unprinted | 1.05 mm |
| LUZHOU | SYJ-YP07 | 6.75" round plate | Foodservice | Plates | white, Unprinted | 1.05 mm |
| LUZHOU | LZ-YP06 | 6" Round plate | Foodservice | Plates | white, Unprinted | 1.05 mm |
| LUZHOU | LZ-T-HB06 | 6" Clamshell | Foodservice | Clamshells | white, Unprinted | 1.05 mm |
| LUZHOU | LZ-A-SH80 | 6" hamburger box | Foodservice | Clamshells | white, Unprinted | 1.05 mm |
| LUZHOU | LZ-P-HB06 | 6" hamburger box | Foodservice | Clamshells | white, Unprinted | 1.05 mm |
| LUZHOU | MME-A-SH06 | 6" hamburger box -A | Foodservice | Clamshells | white, Unprinted | 1.05 mm |
| LUZHOU | LZ-A-HB06 | 6" hamburger box -A | Foodservice | Clamshells | white, Unprinted | 1.05 mm |
| LUZHOU | YC-SH06 | 6" hamburger box -P | Foodservice | Clamshells | white, Unprinted | 1.05 mm |
| LUZHOU | FHB6 | 6" hamburger box -P | Foodservice | Clamshells | white, Unprinted | 1.05 mm |
| LUZHOU | BWM-P-SH06(50) | 6" hamburger box -P | Foodservice | Clamshells | white, Unprinted | 1.05 mm |
| LUZHOU | LZ-P-SH06 | 6" hamburger box -P | Foodservice | Clamshells | white, Unprinted | 1.05 mm |
| LUZHOU | WC-PHB- Q6 | 6" hamburger box -P | Foodservice | Clamshells | white, Unprinted | 1.05 mm |
| LUZHOU | BE-ME-FC66 | 6" hamburger box -T | Foodservice | Clamshells | white, Unprinted | 1.05 mm |
| LUZHOU | EP-003B | 6" hamburger box -T | Foodservice | Clamshells | white, Unprinted | 1.05 mm |
| LUZHOU | BG6×6 | 6" hamburger box -T | Foodservice | Clamshells | white, Unprinted | 1.05 mm |
| LUZHOU | SGC-SC1 | 6" hamburger box -T | Foodservice | Clamshells | white, Unprinted | 1.05 mm |
| LUZHOU | BE-FC66(24) | 6" hamburger box- T | Foodservice | Clamshells | white, Unprinted | 1.05 mm |
| LUZHOU | 7064425 | 6" round plate | Foodservice | Plates | white, Unprinted | 1.05 mm |
| LUZHOU | Vidao-YP06 | 6" round plate | Foodservice | Plates | white, Unprinted | 1.05 mm |
| LUZHOU | PK56336-CA | 6" round plate(GI) | Foodservice | Plates | white, Unprinted | 1.05 mm |
| LUZHOU | LZ-FP06 | 6"square tray | Foodservice | Trays | white, Unprinted | 1.05 mm |
| LUZHOU | BWM-B004(50) | 600ml clamshell | Foodservice | Clamshells | white, Unprinted | 1.05 mm |
| LUZHOU | LZ-B004 | 600ml clamshell | Foodservice | Clamshells | white, Unprinted | 1.05 mm |
| LUZHOU | DL650 Hinged Lid Box | 600ml clamshell | Foodservice | Clamshells | white, Unprinted | 1.05 mm |
| LUZHOU | ECO-BOO4 | 600ml clamshell | Foodservice | Clamshells | white, Unprinted | 1.05 mm |
| LUZHOU | LZ-FH05 | 600ML clamshell | Foodservice | Clamshells | white, Unprinted | 1.05 mm |
| LUZHOU | LZ-FH05 | 600ml clamshell | Foodservice | Clamshells | white, Unprinted | 1.05 mm |
| LUZHOU | DL750 Square box | 650ml Square box | Foodservice | Containers | white, Unprinted | 1.05 mm |
| LUZHOU | LZ-FH06 | 650ml Square box | Foodservice | Containers | white, Unprinted | 1.05 mm |
| LUZHOU | LZ-GB14 | 6x11" Long Plate / 2 compartments | Foodservice | Plates | white, Unprinted | 1.05 mm |
| LUZHOU | LZ-1000WG | 750/1000ml bowl Lid | Foodservice | Lids | white, Unprinted | 1.05 mm |
| LUZHOU | LZ-1000WG | 750/1000ml bowl Lid | Foodservice | Lids | white, Unprinted | 1.05 mm |
| LUZHOU | DL850F/1000F round bowl lid | 750/1000ml bowl Lid | Foodservice | Lids | white, Unprinted | 1.05 mm |
| LUZHOU | DL850F round bowl | 750ml bowl | Foodservice | Bowls | white, Unprinted | 1.05 mm |
| LUZHOU | LZ-750W | 750ml bowl | Foodservice | Bowls | white, Unprinted | 1.05 mm |
| LUZHOU | DL750 Narrow-edged Square box | 750ml Narrow-edged Square box | Foodservice | Containers | white, Unprinted | 1.05 mm |
| LUZHOU | DL1250 round bowl lid | 75S bowl Lid | Foodservice | Lids | white, Unprinted | 1.05 mm |
| LUZHOU | DL1250 round bowl | 75S round bowl | Foodservice | Bowls | white, Unprinted | 1.05 mm |
| LUZHOU | LZ-FP825 | 8.25" square plate | Foodservice | Plates | white, Unprinted | 1.05 mm |
| LUZHOU | LZ-SH0188 | 8.5x5.5x3"Hinged Lid Box | Foodservice | Lids | white, Unprinted | 1.05 mm |
| LUZHOU | 7064542 | 8.86"Narrow-edged round plate | Foodservice | Plates | white, Unprinted | 1.05 mm |
| LUZHOU | 00D7-9220-EC01 | 8.86"Narrow-edged round plate | Foodservice | Plates | white, Unprinted | 1.05 mm |
| LUZHOU | BE-FRP9 | 8.86"Narrow-edged round plate | Foodservice | Plates | white, Unprinted | 1.05 mm |
| LUZHOU | BE-ME-FRP9 | 8.86"Narrow-edged round plate | Foodservice | Plates | white, Unprinted | 1.05 mm |
| LUZHOU | 00D700540ECO | 8.86"Narrow-edged round plate | Foodservice | Plates | white, Unprinted | 1.05 mm |
| LUZHOU | BWM-YP09 | 8.86"Narrow-edged round plate | Foodservice | Plates | white, Unprinted | 1.05 mm |
| LUZHOU | LZ-YP09(14.5) | 8.86"Narrow-edged round plate | Foodservice | Plates | white, Unprinted | 1.05 mm |
| LUZHOU | Vidao-YP09 | 8.86"Narrow-edged round plate | Foodservice | Plates | white, Unprinted | 1.05 mm |
| LUZHOU | LZ-YP09-X10 | 8.86"Narrow-edged round plate | Foodservice | Plates | white, Unprinted | 1.05 mm |
| LUZHOU | 950864 | 8.86"Narrow-edged round plate | Foodservice | Plates | white, Unprinted | 1.05 mm |
| LUZHOU | 950866 | 8.86"Narrow-edged round plate | Foodservice | Plates | white, Unprinted | 1.05 mm |
| LUZHOU | BG9IN | 8.86"Narrow-edged round plate | Foodservice | Plates | white, Unprinted | 1.05 mm |
| LUZHOU | SYJ-YP09 | 8.86"Narrow-edged round plate | Foodservice | Plates | white, Unprinted | 1.05 mm |
| LUZHOU | WS-SH02 | 8" 2-compartment box | Foodservice | Clamshells | white, Unprinted | 1.05 mm |
| LUZHOU | LZ-A-SH08-3 | 8" 3-compartment clamshell | Foodservice | Clamshells | white, Unprinted | 1.05 mm |
| LUZHOU | LZ-P-SH08-3 | 8" 3-compartment clamshell | Foodservice | Clamshells | white, Unprinted | 1.05 mm |
| LUZHOU | BE-ME-FC88-3 | 8" 3-compartment clamshell -P | Foodservice | Clamshells | white, Unprinted | 1.05 mm |
| LUZHOU | JC-P-SH08-3(50S) | 8" 3-compartment clamshell -P | Foodservice | Clamshells | white, Unprinted | 1.05 mm |
| LUZHOU | LZ-P-SH083 | 8" 3-compartment clamshell -P | Foodservice | Clamshells | white, Unprinted | 1.05 mm |
| LUZHOU | LZ-P-SH08-3(37) | 8" 3-compartment clamshell -P | Foodservice | Clamshells | white, Unprinted | 1.05 mm |
| LUZHOU | BGSN243 | 8" 3-compartment clamshell -P | Foodservice | Clamshells | white, Unprinted | 1.05 mm |
| LUZHOU | Vidao-P-SH08-3 | 8" 3-compartment clamshell -P | Foodservice | Clamshells | white, Unprinted | 1.05 mm |
| LUZHOU | HP883 | 8" 3-compartment clamshell -P | Foodservice | Clamshells | white, Unprinted | 1.05 mm |
| LUZHOU | DL8" 3-compartment Hinged Lid Box | 8" 3-compartment clamshell -P | Foodservice | Clamshells | white, Unprinted | 1.05 mm |
| LUZHOU | LZ-P-SH08 | 8" clamshell | Foodservice | Clamshells | white, Unprinted | 1.05 mm |
| LUZHOU | Vidao-A-SH08 | 8" hamburger box -A | Foodservice | Clamshells | white, Unprinted | 1.05 mm |
| LUZHOU | LZ-A-SH08 | 8" hamburger box -A | Foodservice | Clamshells | white, Unprinted | 1.05 mm |
| LUZHOU | HS08 | 8" hamburger box -A | Foodservice | Clamshells | white, Unprinted | 1.05 mm |
| LUZHOU | GD-771 | 8" hamburger box -A | Foodservice | Clamshells | white, Unprinted | 1.05 mm |
| LUZHOU | LZ-A-SH083 | 8" hamburger box -A | Foodservice | Clamshells | white, Unprinted | 1.05 mm |
| LUZHOU | FMB3 | 8" hamburger box -A | Foodservice | Clamshells | white, Unprinted | 1.05 mm |
| LUZHOU | BWM-A-SH08-3(50) | 8" hamburger box -A | Foodservice | Clamshells | white, Unprinted | 1.05 mm |
| LUZHOU | GD-773 | 8" hamburger box -A | Foodservice | Clamshells | white, Unprinted | 1.05 mm |
| LUZHOU | 4300002 | 8" hamburger box -A | Foodservice | Clamshells | white, Unprinted | 1.05 mm |
| LUZHOU | FMB1 | 8" hamburger box- A | Foodservice | Clamshells | white, Unprinted | 1.05 mm |
| LUZHOU | 4300003 | 8" hamburger box- A | Foodservice | Clamshells | white, Unprinted | 1.05 mm |
| LUZHOU | LZ-TGGF0109 | 8"*6" meal box medium | Foodservice | Clamshells | white, Unprinted | 1.05 mm |
| LUZHOU | BE-ME-FC88 | 8"clamshell -P | Foodservice | Clamshells | white, Unprinted | 1.05 mm |
| LUZHOU | BHC-240 | 8"clamshell -P | Foodservice | Clamshells | white, Unprinted | 1.05 mm |
| LUZHOU | LZ-P-SH08 | 8"clamshell -P | Foodservice | Clamshells | white, Unprinted | 1.05 mm |
| LUZHOU | EP-026B | 8"clamshell -P | Foodservice | Clamshells | white, Unprinted | 1.05 mm |
| LUZHOU | BE-FC88 | 8"clamshell -P | Foodservice | Clamshells | white, Unprinted | 1.05 mm |
| LUZHOU | BGSN240 | 8"clamshell -P | Foodservice | Clamshells | white, Unprinted | 1.05 mm |
| LUZHOU | LZ-P-SH08(37) | 8"clamshell -P | Foodservice | Clamshells | white, Unprinted | 1.05 mm |
| LUZHOU | GD-881 | 8"clamshell -P | Foodservice | Clamshells | white, Unprinted | 1.05 mm |
| LUZHOU | DL8"Hinged Lid Box | 8"clamshell -P | Foodservice | Clamshells | white, Unprinted | 1.05 mm |
| LUZHOU | ECO-P-SH08 | 8"clamshell -P | Foodservice | Clamshells | white, Unprinted | 1.05 mm |
| LUZHOU | WC-2AD P-SH-08 | 8"clamshell -P | Foodservice | Clamshells | white, Unprinted | 1.05 mm |
| LUZHOU | LZ-FP08 | 8"square tray | Foodservice | Trays | white, Unprinted | 1.05 mm |
| LUZHOU | DL1000 Square box | 800ml Square box | Foodservice | Containers | white, Unprinted | 1.05 mm |
| LUZHOU | LZ-FH08 | 800ml Square box | Foodservice | Containers | white, Unprinted | 1.05 mm |
| LUZHOU | LZ-FH08(300) | 800ml Square box | Foodservice | Containers | white, Unprinted | 1.05 mm |
| LUZHOU | LZ-850ML | 850ml Salad bowl | Foodservice | Bowls | white, Unprinted | 1.05 mm |
| LUZHOU | LZ-TW08 | 8oz bowl (240 ml) | Foodservice | Bowls | white, Unprinted | 1.05 mm |
| LUZHOU | LZ-A-SH09-3 | 9'' 3-compartment clamshell | Foodservice | Clamshells | white, Unprinted | 1.05 mm |
| LUZHOU | LZ-A-SH09 | 9''clamshell | Foodservice | Clamshells | white, Unprinted | 1.05 mm |
| LUZHOU | BD-YPO9-2 | 9" 2-compartment Narrow-edged round plate | Foodservice | Plates | white, Unprinted | 1.05 mm |
| LUZHOU | RP092 | 9" 2-compartment round plate | Foodservice | Plates | white, Unprinted | 1.05 mm |
| LUZHOU | RP092 | 9" 2-compartment round plate | Foodservice | Plates | white, Unprinted | 1.05 mm |
| LUZHOU | LZ-P-SH09-3 | 9" 3-compartment clamshell | Foodservice | Clamshells | white, Unprinted | 1.05 mm |
| LUZHOU | BE-FC99-3(46) | 9" 3-compartment clamshell -P | Foodservice | Clamshells | white, Unprinted | 1.05 mm |
| LUZHOU | BE-ME-FC99-3 | 9" 3-compartment clamshell -P | Foodservice | Clamshells | white, Unprinted | 1.05 mm |
| LUZHOU | FTP-P-SH09-3 | 9" 3-compartment clamshell -P | Foodservice | Clamshells | white, Unprinted | 1.05 mm |
| LUZHOU | LZ-P-SH093 | 9" 3-compartment clamshell -P | Foodservice | Clamshells | white, Unprinted | 1.05 mm |
| LUZHOU | FBMB3 | 9" 3-compartment clamshell -P | Foodservice | Clamshells | white, Unprinted | 1.05 mm |
| LUZHOU | BGSN203 | 9" 3-compartment clamshell -P | Foodservice | Clamshells | white, Unprinted | 1.05 mm |
| LUZHOU | Vidao-P-SH09-3 | 9" 3-compartment clamshell -P | Foodservice | Clamshells | white, Unprinted | 1.05 mm |
| LUZHOU | WC-P-SH093 | 9" 3-compartment clamshell -P | Foodservice | Clamshells | white, Unprinted | 1.05 mm |
| LUZHOU | GBPW-YP09-1 | 9" 3-compartment Narrow-edged round plate | Foodservice | Plates | white, Unprinted | 1.05 mm |
| LUZHOU | LZ-YP09-1 | 9" 3-compartment round plate | Foodservice | Plates | white, Unprinted | 1.05 mm |
| LUZHOU | FRP9-3 | 9" 3-compartment round plate | Foodservice | Plates | white, Unprinted | 1.05 mm |
| LUZHOU | LZ-P-SH09 | 9" clamshell | Foodservice | Clamshells | white, Unprinted | 1.05 mm |
| LUZHOU | LZ-YP09 | 9" round plate | Foodservice | Plates | white, Unprinted | 1.05 mm |
| LUZHOU | PK56339-CA | 9" round plate(GI) | Foodservice | Plates | white, Unprinted | 1.05 mm |
| LUZHOU | LZ-FP09 | 9" SQUARE PLATE | Foodservice | Plates | white, Unprinted | 1.05 mm |
| LUZHOU | BE-ME-FC99 | 9"clamshell -P | Foodservice | Clamshells | white, Unprinted | 1.05 mm |
| LUZHOU | BE-FC99 | 9"clamshell -P | Foodservice | Clamshells | white, Unprinted | 1.05 mm |
| LUZHOU | FBMB1 | 9"clamshell -P | Foodservice | Clamshells | white, Unprinted | 1.05 mm |
| LUZHOU | SGC-SC17 | 9"clamshell -P | Foodservice | Clamshells | white, Unprinted | 1.05 mm |
| LUZHOU | EP-025B | 9"clamshell -P | Foodservice | Clamshells | white, Unprinted | 1.05 mm |
| LUZHOU | BGSN200 | 9"clamshell -P | Foodservice | Clamshells | white, Unprinted | 1.05 mm |
| LUZHOU | LZ-P-SH09 | 9"clamshell -P | Foodservice | Clamshells | white, Unprinted | 1.05 mm |
| LUZHOU | LZ-P-SH09 | 9"clamshell -P | Foodservice | Clamshells | white, Unprinted | 1.05 mm |
| LUZHOU | GD-991 | 9"clamshell -P | Foodservice | Clamshells | white, Unprinted | 1.05 mm |
| LUZHOU | WC-5A P-SH09 | 9"clamshell -P | Foodservice | Clamshells | white, Unprinted | 1.05 mm |
| LUZHOU | FMB2 | 9×6×3" 2-compartment clamshell -P | Foodservice | Clamshells | white, Unprinted | 1.05 mm |
| LUZHOU | LZ-P-SH02-2 | 9×6×3" 2-compartment clamshell -P | Foodservice | Clamshells | white, Unprinted | 1.05 mm |
| LUZHOU | DL1000 2-compartment Hinged clamshell | 9×6×3" 2-compartment clamshell -P | Foodservice | Clamshells | white, Unprinted | 1.05 mm |
| LUZHOU | LZ-A-SH89 | 9×6×3" clamshell | Foodservice | Clamshells | white, Unprinted | 1.05 mm |
| LUZHOU | LZ-P-SH89 | 9×6×3" clamshell | Foodservice | Clamshells | white, Unprinted | 1.05 mm |
| LUZHOU | LZ-P-SH02-2 | 9×6×3" clamshell | Foodservice | Clamshells | white, Unprinted | 1.05 mm |
| LUZHOU | FHB10 | 9×6×3" clamshell -A | Foodservice | Clamshells | white, Unprinted | 1.05 mm |
| LUZHOU | BWM-A-SH89(50) | 9×6×3" clamshell -A | Foodservice | Clamshells | white, Unprinted | 1.05 mm |
| LUZHOU | Vidao-A-SH89 | 9×6×3" clamshell -A | Foodservice | Clamshells | white, Unprinted | 1.05 mm |
| LUZHOU | LZ-A-SH89 | 9×6×3" clamshell -A | Foodservice | Clamshells | white, Unprinted | 1.05 mm |
| LUZHOU | LZ-A-SH89 | 9×6×3" clamshell -A | Foodservice | Clamshells | white, Unprinted | 1.05 mm |
| LUZHOU | GD-963 | 9×6×3" clamshell -A | Foodservice | Clamshells | white, Unprinted | 1.05 mm |
| LUZHOU | BE-ME-FC96 | 9×6×3" clamshell -P | Foodservice | Clamshells | white, Unprinted | 1.05 mm |
| LUZHOU | BE-FC96 | 9×6×3" clamshell -P | Foodservice | Clamshells | white, Unprinted | 1.05 mm |
| LUZHOU | SGC-SC4 | 9×6×3" clamshell -P | Foodservice | Clamshells | white, Unprinted | 1.05 mm |
| LUZHOU | LZ-P-SH89 | 9×6×3" clamshell -P | Foodservice | Clamshells | white, Unprinted | 1.05 mm |
| LUZHOU | BG9X6GE | 9×6×3" clamshell -P | Foodservice | Clamshells | white, Unprinted | 1.05 mm |
| LUZHOU | LZ-P-SH89(30) | 9×6×3" clamshell -P | Foodservice | Clamshells | white, Unprinted | 1.05 mm |
| LUZHOU | DL1000 Hinged Lid Box | 9×6×3" clamshell -P | Foodservice | Clamshells | white, Unprinted | 1.05 mm |
| LUZHOU | GD-963P | 9×6×3" clamshell -P | Foodservice | Clamshells | white, Unprinted | 1.05 mm |
| LUZHOU | DL800 Hinged Lid Box | 9×6×3" clamshell - A | Foodservice | Clamshells | white, Unprinted | 1.05 mm |
| LUZHOU | ECO-A963 | 9×6×3" clamshell - A | Foodservice | Clamshells | white, Unprinted | 1.05 mm |
| LUZHOU | YMCH00800RSGFS(NF) | A-6" hamburger box(GFS) | Foodservice | Containers | white, Unprinted | 1.05 mm |
| LUZHOU | 7064531 | A-6" hamburger box(NEW) | Foodservice | Clamshells | white, Unprinted | 1.05 mm |
| LUZHOU | YMCH00800001 | A-6" hamburger box(NEW) | Foodservice | Clamshells | white, Unprinted | 1.05 mm |
| LUZHOU | YMCH0080WAWA | A-6" hamburger box(WAWA) | Foodservice | Containers | white, Unprinted | 1.05 mm |
| LUZHOU | YMCH08030RSGFS(NF) | A-8" 3- compartment hamburger box(GFS) | Foodservice | Containers | white, Unprinted | 1.05 mm |
| LUZHOU | YMCH08030001 | A-8" 3- compartment hamburger box(NEW) | Foodservice | Clamshells | white, Unprinted | 1.05 mm |
| LUZHOU | 7064535 | A-8" 3- compartment hamburger box(NEW) | Foodservice | Clamshells | white, Unprinted | 1.05 mm |
| LUZHOU | 7064539 | A-8" hamburger box(NEW) | Foodservice | Clamshells | white, Unprinted | 1.05 mm |
| LUZHOU | YMCH08010RSGFS(NF) | A-8" hamburger boxGFS) | Foodservice | Containers | white, Unprinted | 1.05 mm |
| LUZHOU | YMCH09030RSGFS(NF) | A-9" 3- compartment hamburger box(GFS) | Foodservice | Containers | white, Unprinted | 1.05 mm |
| LUZHOU | YMCH09030001 | A-9" 3- compartment hamburger box(NEW) | Foodservice | Clamshells | white, Unprinted | 1.05 mm |
| LUZHOU | 7064543 | A-9" 3- compartment hamburger box(NEW) | Foodservice | Containers | white, Unprinted | 1.05 mm |
| LUZHOU | YMCH09010RSGFS(NF) | A-9" hamburger box(GFS) | Foodservice | Containers | white, Unprinted | 1.05 mm |
| LUZHOU | 7064540 | A-9" hamburger box(NEW) | Foodservice | Clamshells | white, Unprinted | 1.05 mm |
| LUZHOU | YMCH09010001 | A-9" hamburger box(NEW) | Foodservice | Clamshells | white, Unprinted | 1.05 mm |
| LUZHOU | YMCH00890RSGFS(NF) | A-9*6*3" hamburger box(GFS) | Foodservice | Containers | white, Unprinted | 1.05 mm |
| LUZHOU | 7064533 | A-9*6*3" hamburger box(NEW) | Foodservice | Clamshells | white, Unprinted | 1.05 mm |
| LUZHOU | YMCH00890001 | A-9*6*3" hamburger box(NEW) | Foodservice | Clamshells | white, Unprinted | 1.05 mm |
| LUZHOU | LZ-B042 | B042 3 Compartment Tray | Foodservice | Trays | white, Unprinted | 1.05 mm |
| LUZHOU | LZ-BG01(NF) | Bagasse Blend Tanleware Soup Cup Lid | Foodservice | Lids | white, Unprinted | 1.05 mm |
| LUZHOU | 7064430 | Bagasse Blend Tanleware Soup Cup Lid | Foodservice | Lids | white, Unprinted | 1.05 mm |
| LUZHOU | FOP32 | Big oval plate | Foodservice | Trays | white, Unprinted | 1.05 mm |
| LUZHOU | YMC500470001 | Big parallel bars oval plate | Foodservice | Plates | white, Unprinted | 1.05 mm |
| LUZHOU | 00D7-0010-ECO1 | Big parallel bars oval plate | Foodservice | Plates | white, Unprinted | 1.05 mm |
| LUZHOU | BG10X12 | Big parallel bars oval plate | Foodservice | Plates | white, Unprinted | 1.05 mm |
| LUZHOU | LZ-TY03-X10 | Big parallel bars oval plate | Foodservice | Plates | white, Unprinted | 1.05 mm |
| LUZHOU | LZ-BL01 | BL01 Chip Tray | Foodservice | Trays | white, Unprinted | 1.05 mm |
| LUZHOU | 4101 | Cart Pizza plate | Foodservice | Trays | white, Unprinted | 1.05 mm |
| LUZHOU | LZ-IQ19-FR03794 | Chicken Box for Hotmeal | Foodservice | Clamshells | white, Unprinted | 1.05 mm |
| LUZHOU | 24RBB-01 | CMI 24oz bowl | Foodservice | Bowls | white, Unprinted | 1.05 mm |
| LUZHOU | 32RBB-01 | CMI 32oz bowl | Foodservice | Bowls | white, Unprinted | 1.05 mm |
| LUZHOU | 950852 | DP plate | Foodservice | Plates | white, Unprinted | 1.05 mm |
| LUZHOU | 104153 | DP plate | Foodservice | Plates | white, Unprinted | 1.05 mm |
| LUZHOU | 950865 | DP plate | Foodservice | Plates | white, Unprinted | 1.05 mm |
| LUZHOU | DP plate | DP plate | Foodservice | Plates | white, Unprinted | 1.05 mm |
| LUZHOU | LZ-DP | DP plate | Foodservice | Plates | white, Unprinted | 1.05 mm |
| LUZHOU | ID-YW140-50 | GINGKO 550ml bowl | Foodservice | Bowls | white, Unprinted | 1.05 mm |
| LUZHOU | ID-YW140-50 | GINGKO 850ml bowl | Foodservice | Bowls | white, Unprinted | 1.05 mm |
| LUZHOU | ID-YW140L | GINGKO YW Lid | Foodservice | Bowls | white, Unprinted | 1.05 mm |
| LUZHOU | GL01 | GL01 conjoined box | Foodservice | Trays | white, Unprinted | 1.05 mm |
| LUZHOU | GL02 | GL02 2-compartment conjoined box | Foodservice | Trays | white, Unprinted | 1.05 mm |
| LUZHOU | GL03 | GL03 3-compartment conjoined box | Foodservice | Trays | white, Unprinted | 1.05 mm |
| LUZHOU | YH-GN18 | GN118 long Square box | Foodservice | Containers | white, Unprinted | 1.05 mm |
| LUZHOU | YH-GN13 | GN13 long Square box | Foodservice | Containers | white, Unprinted | 1.05 mm |
| LUZHOU | WS-SH01 | Goat curry box | Foodservice | Containers | white, Unprinted | 1.05 mm |
| LUZHOU | GW001 | GW001 2-compartment box | Foodservice | Clamshells | white, Unprinted | 1.05 mm |
| LUZHOU | GW002 | GW002 box | Foodservice | Clamshells | white, Unprinted | 1.05 mm |
| LUZHOU | GW005 | GW005 hamburger box | Foodservice | Clamshells | white, Unprinted | 1.05 mm |
| LUZHOU | miniGW006 | GW006 box | Foodservice | Clamshells | white, Unprinted | 1.05 mm |
| LUZHOU | CLM-HFI-08 | H8 clamshell | Foodservice | Lids | white, Unprinted | 1.05 mm |
| LUZHOU | LZ-TGGT0012 | Large Bagasse Tray Oval | Foodservice | Trays | white, Unprinted | 1.05 mm |
| LUZHOU | MBBL250 | Large box | Foodservice | Containers | white, Unprinted | 1.05 mm |
| LUZHOU | 15BIOLARGEDIR | Large box | Foodservice | Containers | white, Unprinted | 1.05 mm |
| LUZHOU | TG-FG05 | long 5-compartment square tray | Foodservice | Trays | white, Unprinted | 1.05 mm |
| LUZHOU | LZ-FG06(37) | long 6-compartment square tray | Foodservice | Trays | white, Unprinted | 1.05 mm |
| LUZHOU | 250283 | long 4-compartment square tray | Foodservice | Trays | white, Unprinted | 1.05 mm |
| LUZHOU | LZ-long 4-compartment square tray | long 4-compartment square tray | Foodservice | Trays | white, Unprinted | 1.05 mm |
| LUZHOU | MC50601 | long 6-compartment square tray | Foodservice | Trays | white, Unprinted | 1.05 mm |
| LUZHOU | LZ-MCDL | MCD PLATTER LID | Foodservice | Plates | white, Unprinted | 1.05 mm |
| LUZHOU | LZ-TGGT0011 | Medium Bagasse tray Oval | Foodservice | Trays | white, Unprinted | 1.05 mm |
| LUZHOU | MBBM250 | Medium box | Foodservice | Containers | white, Unprinted | 1.05 mm |
| LUZHOU | 15BIOMEDDIR | Medium box | Foodservice | Containers | white, Unprinted | 1.05 mm |
| LUZHOU | DL Narrow-edged Square box lid | Narrow-edged Square box lid | Foodservice | Lids | white, Unprinted | 1.05 mm |
| LUZHOU | LZ-BOL01 | NF-BOL tray | Foodservice | Trays | white, Unprinted | 1.05 mm |
| LUZHOU | LZ-GN13 | NF-GN13 big tray | Foodservice | Trays | white, Unprinted | 1.05 mm |
| LUZHOU | LZ-GN18 | NF-GN18 small tray | Foodservice | Trays | white, Unprinted | 1.05 mm |
| LUZHOU | ECOGW002 | NXGW002 box | Foodservice | Containers | white, Unprinted | 1.05 mm |
| LUZHOU | P-3FG | P-3F Tray cover | Foodservice | Trays | white, Unprinted | 1.05 mm |
| LUZHOU | P-5FG | P-5F Tray cover | Foodservice | Trays | white, Unprinted | 1.05 mm |
| LUZHOU | LZ-YP08 | Plus 8"round plate | Foodservice | Plates | white, Unprinted | 1.05 mm |
| LUZHOU | DL-8P-10 | Plus 8"round plate | Foodservice | Plates | white, Unprinted | 1.05 mm |
| LUZHOU | DSW001(50) | Saizeriya Pizza box | Foodservice | Pizza Boxes | white, Unprinted | 1.05 mm |
| LUZHOU | LZ-BB-W | Salad bowl | Foodservice | Bowls | white, Unprinted | 1.05 mm |
| LUZHOU | LZ-BB-G | Salad bowl Lid | Foodservice | Lids | white, Unprinted | 1.05 mm |
| LUZHOU | LZ-IQ19-FR03795 | Skewer boxes | Foodservice | Containers | white, Unprinted | 1.05 mm |
| LUZHOU | MC58000S | SLT long 5-compartment square tray | Foodservice | Trays | white, Unprinted | 1.05 mm |
| LUZHOU | LZ-TGGT0010 | Small Bagasse Tray Oval | Foodservice | Trays | white, Unprinted | 1.05 mm |
| LUZHOU | MBBS250 | Small box | Foodservice | Containers | white, Unprinted | 1.05 mm |
| LUZHOU | 15BIOSMALLDIR | Small box | Foodservice | Containers | white, Unprinted | 1.05 mm |
| LUZHOU | LZ-TY02 | Small oval plate | Foodservice | Plates | white, Unprinted | 1.05 mm |
| LUZHOU | MC500430001 | Small oval plate | Foodservice | Plates | white, Unprinted | 1.05 mm |
| LUZHOU | 101647 | Small oval plate | Foodservice | Plates | white, Unprinted | 1.05 mm |
| LUZHOU | LZ-TY02-X10 | Small oval plate | Foodservice | Plates | white, Unprinted | 1.05 mm |
| LUZHOU | G-MBBL250 | SN-12"clamshell | Foodservice | Clamshells | white, Unprinted | 1.05 mm |
| LUZHOU | G-MBBS250 | SN-6" hamburger box | Foodservice | Clamshells | white, Unprinted | 1.05 mm |
| LUZHOU | G-MBBM250 | SN-9*6*3 "clamshell | Foodservice | Clamshells | white, Unprinted | 1.05 mm |
| LUZHOU | YS-FH01 | Square box 1 (not compartment) | Foodservice | Containers | white, Unprinted | 1.05 mm |
| LUZHOU | YS-FH02 | Square box 2 (2-compartment) | Foodservice | Containers | white, Unprinted | 1.05 mm |
| LUZHOU | YS-FH03 | Square box 3 (3-compartment) | Foodservice | Containers | white, Unprinted | 1.05 mm |
| LUZHOU | LZ-FP04 | Square cake plate | Foodservice | Plates | white, Unprinted | 1.05 mm |
| LUZHOU | D-001 | Square tray | Foodservice | Trays | white, Unprinted | 1.05 mm |