Zhejiang Zhongxin Environmental Protection Technology Group Co.,Ltd.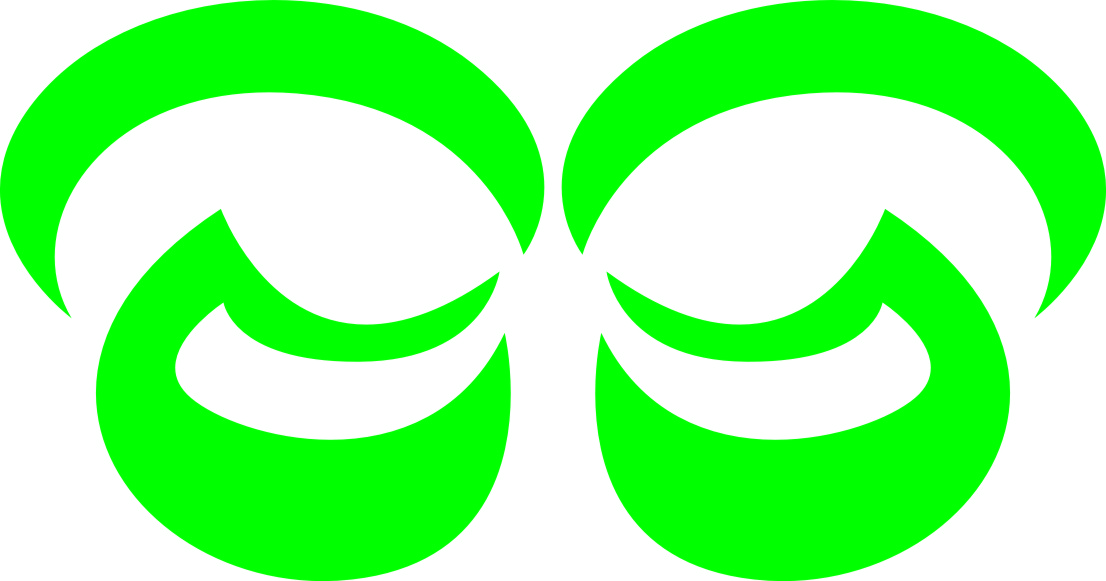 No 001,Chuangye Road, Industrial Functional Area Yongchang Street

Lanxi City , Zhejiang 321000
China
P: 86 579-82256803
Zhongsheng Group was established in 2004. In the early stage, Zhongsheng was specialized in the design, development, manufacturing and sales of pulp molding equipment and special molds, and occupied 70% market of China pulp molding industry with breakthrough technologies of aluminum molds, automatic pulping and large machines. With the increasing market demand for biodegradable paper tableware, Jinhua Zhongsheng Fiber Products Co., Ltd was set up in 2013 and began to engage in pulp molding biodegradable paper tableware. In 2016, Zhejiang Zhongxin Environmental Protection Technology Co., Ltd was set up. In 2017, Guangxi Huabao Fiber Products Co., Ltd was set up. Now there are four companies belong to Zhongsheng Group, which totally covers an area of 160,000 square meters and the building area is more than 100,000 square meters. There are 220 sets of semi-automatic pulp molding equipment put into production with an annual capacity of 35,000 tons. Other 160 sets of automatic equipment will be installed in 2020, with an annual capacity of 80,000 tons. Getting capacity breakthrough by equipment innovation, gaining customers' trust by stable quality. We always control the quality of products strictly according to BRC standard ( we have certificates of BRC, NSF, OK COMPOST, BSCI, FDA, etc), and do our best to meet each customer's requirements of functions, shape design, pulp craft and other aspects. Now our products are sold all over the world. In line with the customer as the center, employees as the wealth, our group is constantly updating mechanical equipment, innovation and breakthrough. Zhongsheng Group is committed to becoming a benchmark enterprise in pulp molding industry.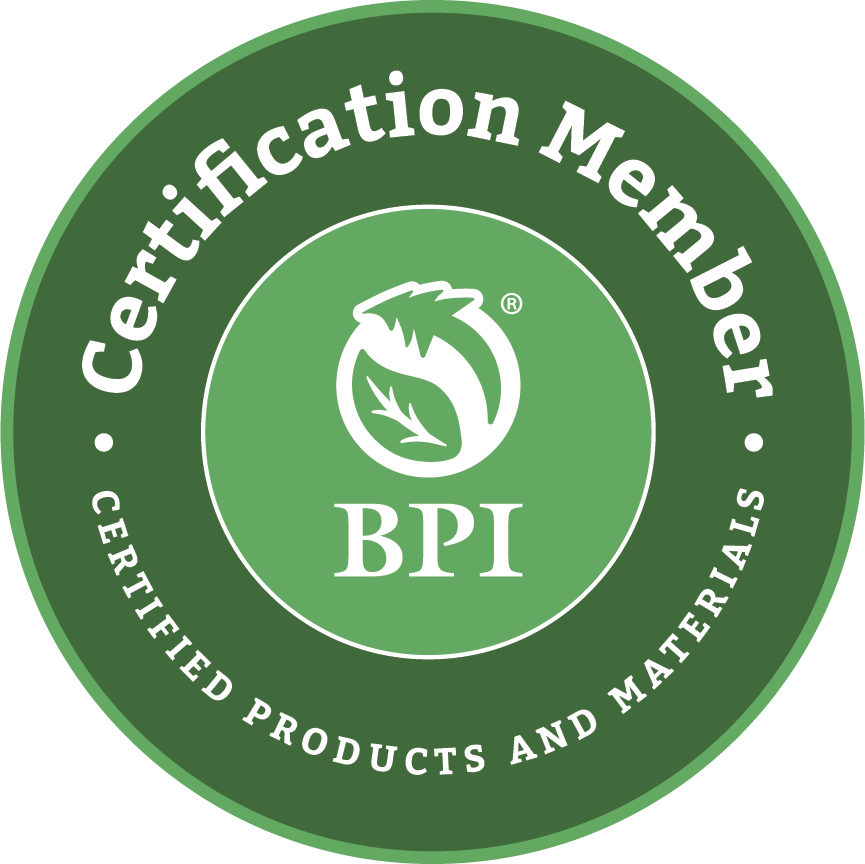 #10529263
| Brand | SKU | Name | Category | Subcategory | Color & Printed/Unprinted | Maximum Thickness/Usage |
| --- | --- | --- | --- | --- | --- | --- |
| Zhongxin | PR-FB-10-LFS | 10 in PizzaRound Tray - Unbleached Plant Fiber - Compostable - | Molded Fiber | Molded Fiber Trays | Unprinted/Unbleached | 0.7mm |
| Zhongxin | XYP103 | 10 INCH 3-COMP PLATE | Foodservice | Plates | Uncolored, Unprinted | 0.6mm max. thickness |
| Zhongxin | XYP010 | 10 INCH PLATE | Foodservice | Plates | Uncolored, Unprinted | 0.6mm max. thickness |
| Zhongxin | TR-SC-8P-LFS | 10.5x8.2x1.25 in 8P Meat/Produce Tray - Unbleached Plant Fiber - Compostable - | Molded Fiber | Molded Fiber Food Containers | Unprinted/Unbleached | 0.7mm |
| Zhongxin | TP010 | 10'' Square Tray | Molded Fiber | Molded Fiber Trays | White, Unprinted | 0.77 mm max |
| Zhongxin | TP010 | 10'' Square Tray | Molded Fiber | Molded Fiber Trays | Brown, Unprinted | 0.81 mm max |
| Zhongxin | PC103 | 10''3 Com Clamshell | Molded Fiber | Molded Fiber Clamshells | White, Unprinted | 0.77 mm max |
| Zhongxin | PC103 | 10''3 Com Clamshell | Molded Fiber | Molded Fiber Clamshells | Brown, Unprinted | 0.81 mm max |
| Zhongxin | YP103 | 10" 3-compartment Plate | Molded Fiber | Molded Fiber Plates | White, Unprinted | 0.77 mm max |
| Zhongxin | YP103 | 10" 3-compartment Plate | Molded Fiber | Molded Fiber Plates | Brown, Unprinted | 0.81 mm max |
| Zhongxin | OP010 | 10" Oval Plate | Molded Fiber | Molded Fiber Plates | White, Unprinted | 0.77 mm max |
| Zhongxin | OP010 | 10" Oval Plate | Molded Fiber | Molded Fiber Plates | Brown, Unprinted | 0.81 mm max |
| Zhongxin | YP010 | 10" Plate | Molded Fiber | Molded Fiber Plates | White, Unprinted | 0.77 mm max |
| Zhongxin | YP010 | 10" Plate | Molded Fiber | Molded Fiber Plates | Brown, Unprinted | 0.81 mm max |
| Zhongxin | 10228 | 10" plate | Molded Fiber | Molded Fiber Plates | Brown, Unprinted | 0.81 mm max |
| Zhongxin | RC1000-2 | 1000ml 2-com Rectangle Container | Molded Fiber | Molded Fiber Food Containers | White, Unprinted | 0.77 mm max |
| Zhongxin | RC1000-2 | 1000ml 2-com Rectangle Container | Molded Fiber | Molded Fiber Food Containers | Brown, Unprinted | 0.81 mm max |
| Zhongxin | RC1000 | 1000ml Rectangle container | Molded Fiber | Molded Fiber Food Containers | White, Unprinted | 0.77 mm max |
| Zhongxin | RC1000 | 1000ml Rectangle container | Molded Fiber | Molded Fiber Food Containers | Brown, Unprinted | 0.81 mm max |
| Zhongxin | RTK1000 | 1000ml take-away bowl | Molded Fiber | Molded Fiber Bowls | White, Unprinted | 0.77 mm max |
| Zhongxin | RTK1000 | 1000ml take-away bowl | Molded Fiber | Molded Fiber Bowls | Brown, Unprinted | 0.81 mm max |
| Zhongxin | 104 | 104 tray | Molded Fiber | Molded Fiber Trays | White, Unprinted | 0.77 mm max |
| Zhongxin | 104 | 104 tray | Molded Fiber | Molded Fiber Trays | Brown, Unprinted | 0.81 mm max |
| Zhongxin | B027N | 10in bagasse clamshell, natural | Molded Fiber | Molded Fiber Clamshells | Brown, Unprinted | 0.8 mm max |
| Zhongxin | TR-SC-U10-LFS | 10x7.5x1.5" (36 oz) Fiber Container - Compostable - | Molded Fiber | Molded Fiber Food Containers | Unprinted/Unbleached | 0.7mm |
| Zhongxin | Zhongxin | 12 in PizzaRound Clamshell - Unbleached Plant Fiber - Compostable - | Molded Fiber | Molded Fiber Food Containers | Unprinted/Unbleached | 0.7mm |
| Zhongxin | PR-FB-12-LFS | 12 in PizzaRound Tray - Unbleached Plant Fiber - Compostable - | Molded Fiber | Molded Fiber Trays | Unprinted/Unbleached | 0.7mm |
| Zhongxin | PR-FB-12-LFS | 12 in PizzaRound Tray - Unbleached Plant Fiber - Compostable - | Molded Fiber | Molded Fiber Trays | Unprinted/Unbleached | 0.7mm |
| Zhongxin | BBOWL12QDOBA | 12 OZ KIDS BOWL | Molded Fiber | Molded Fiber Bowls | Brown, Unprinted | 0.81 mm max |
| Zhongxin | OP125 | 12.5" Oval Plate | Molded Fiber | Molded Fiber Plates | White, Unprinted | 0.77 mm max |
| Zhongxin | OP125 | 12.5" Oval Plate | Molded Fiber | Molded Fiber Plates | Brown, Unprinted | 0.81 mm max |
| Zhongxin | YP012 | 12" Pizza Box | Molded Fiber | Molded Fiber Plates | Natural Bleached/Unprinted | 0.7mm |
| Zhongxin | SC-79 | 1200ml food tray | Molded Fiber | Molded Fiber Trays | White, Unprinted | 0.77 mm max |
| Zhongxin | SC-79 | 1200ml food tray | Molded Fiber | Molded Fiber Trays | Brown, Unprinted | 0.81 mm max |
| Zhongxin | RC1200 | 1200ml Retangle container | Molded Fiber | Molded Fiber Food Containers | White, Unprinted | 0.77 mm max |
| Zhongxin | RC1200 | 1200ml Retangle container | Molded Fiber | Molded Fiber Food Containers | Brown, Unprinted | 0.81 mm max |
| Zhongxin | L003N | 12oz bagasse bowl, natural | Molded Fiber | Molded Fiber Bowls | Brown, Unprinted | 0.8 mm max |
| Zhongxin | PB012 | 12OZ Bowl | Molded Fiber | Molded Fiber Bowls | White, Unprinted | 0.77 mm max |
| Zhongxin | WB012 | 12OZ Bowl | Molded Fiber | Molded Fiber Bowls | White, Unprinted | 0.77 mm max |
| Zhongxin | PB012 | 12OZ Bowl | Molded Fiber | Molded Fiber Bowls | Brown, Unprinted | 0.81 mm max |
| Zhongxin | WB012 | 12OZ Bowl | Molded Fiber | Molded Fiber Bowls | Brown, Unprinted | 0.81 mm max |
| Zhongxin | VB12PB | 12OZ Pulp Round Container | Molded Fiber | Molded Fiber Food Containers | Brown, Unprinted | 0.81 mm max |
| Zhongxin | PR-SC-14-LFS | 14 in PizzaRound Clamshell - Unbleached Plant Fiber - Compostable - | Molded Fiber | Molded Fiber Food Containers | Unprinted/Unbleached | 0.7mm |
| Zhongxin | PR-FB-14-LFS | 14 in PizzaRound Tray - Unbleached Plant Fiber - Compostable - | Molded Fiber | Molded Fiber Trays | Unprinted/Unbleached | 0.7mm |
| Zhongxin | T-1418 | 1418 Tray | Molded Fiber | Molded Fiber Trays | Natural Bleached/Unprinted | 0.7mm |
| Zhongxin | 14D | 14D tray | Molded Fiber | Molded Fiber Trays | White, Unprinted | 0.77 mm max |
| Zhongxin | 14D | 14D tray | Molded Fiber | Molded Fiber Trays | Brown, Unprinted | 0.81 mm max |
| Zhongxin | PB400 | 14OZ Bowl | Molded Fiber | Molded Fiber Bowls | White, Unprinted | 0.77 mm max |
| Zhongxin | PB400 | 14OZ Bowl | Molded Fiber | Molded Fiber Bowls | Brown, Unprinted | 0.81 mm max |
| Zhongxin | 14S | 14S tray | Molded Fiber | Molded Fiber Trays | White, Unprinted | 0.77 mm max |
| Zhongxin | 14S | 14S tray | Molded Fiber | Molded Fiber Trays | Brown, Unprinted | 0.81 mm max |
| Zhongxin | DC-79 | 1500ml food tray | Molded Fiber | Molded Fiber Trays | White, Unprinted | 0.77 mm max |
| Zhongxin | DC-79 | 1500ml food tray | Molded Fiber | Molded Fiber Trays | Brown, Unprinted | 0.81 mm max |
| Zhongxin | BO-SC-16-LFS | 16 oz Bowl - Unbleached Plant Fiber | Molded Fiber | Molded Fiber Bowls | Unprinted/Unbleached | 0.7mm |
| Zhongxin | PB016 | 16OZ Bowl | Molded Fiber | Molded Fiber Bowls | White, Unprinted | 0.77 mm max |
| Zhongxin | PB016 | 16oz bowl | Molded Fiber | Molded Fiber Bowls | White, Unprinted | 0.77 mm max |
| Zhongxin | PB016 | 16OZ Bowl | Molded Fiber | Molded Fiber Bowls | Brown, Unprinted | 0.81 mm max |
| Zhongxin | PB016 | 16oz bowl | Molded Fiber | Molded Fiber Bowls | Brown, Unprinted | 0.81 mm max |
| Zhongxin | VB16PO | 16OZ Pulp Oval Container | Molded Fiber | Molded Fiber Food Containers | Brown, Unprinted | 0.81 mm max |
| Zhongxin | VB16PR | 16OZ Pulp Rectangular Container | Molded Fiber | Molded Fiber Food Containers | Brown, Unprinted | 0.81 mm max |
| Zhongxin | VB16PB | 16OZ Pulp Round Container | Molded Fiber | Molded Fiber Food Containers | Brown, Unprinted | 0.81 mm max |
| Zhongxin | TW-16 | 16oz soup bowl | Molded Fiber | Molded Fiber Bowls | White, Unprinted | 0.77 mm max |
| Zhongxin | TW-16 | 16oz soup bowl | Molded Fiber | Molded Fiber Bowls | Brown, Unprinted | 0.81 mm max |
| Zhongxin | 17S | 17S tray | Molded Fiber | Molded Fiber Trays | White, Unprinted | 0.77 mm max |
| Zhongxin | 17S | 17S tray | Molded Fiber | Molded Fiber Trays | Brown, Unprinted | 0.81 mm max |
| Zhongxin | OB-18 | 18oz oval bowl | Molded Fiber | Molded Fiber Bowls | White, Unprinted | 0.77 mm max |
| Zhongxin | OB-18 | 18oz oval bowl | Molded Fiber | Molded Fiber Bowls | Brown, Unprinted | 0.81 mm max |
| Zhongxin | 1G2 | 2 1/2"*2 1/2" Appetizer Plate | Molded Fiber | Molded Fiber Plates | White, Unprinted | 0.77 mm max |
| Zhongxin | 1G2 | 2 1/2"*2 1/2" Appetizer Plate | Molded Fiber | Molded Fiber Plates | Brown, Unprinted | 0.81 mm max |
| Zhongxin | 1G4 | 2"*3" Appetizer Bowl | Molded Fiber | Molded Fiber Bowls | White, Unprinted | 0.77 mm max |
| Zhongxin | 1G4 | 2"*3" Appetizer Bowl | Molded Fiber | Molded Fiber Bowls | Brown, Unprinted | 0.81 mm max |
| Zhongxin | TR-SC-UAR-LFS | 20 oz Fiber Container - Compostable - | Molded Fiber | Molded Fiber Food Containers | Unprinted/Unbleached | 0.7mm |
| Zhongxin | BB-20 | 20 OZ OVAL BOWL | Foodservice | Bowls | Uncolored, Unprinted | 0.6mm max. thickness |
| Zhongxin | Vb20PR | 20OZ Pulp Rectangular Container | Molded Fiber | Molded Fiber Food Containers | Brown, Unprinted | 0.81 mm max |
| Zhongxin | VA-GB22N | 22oz/650ml gourmet base (fits lid 4), natural | Molded Fiber | Molded Fiber Clamshells | Brown, Unprinted | 0.8 mm max |
| Zhongxin | MFBOWL24QDOBA | 24 OZ MOLDED FIBER BOWL, | Molded Fiber | Molded Fiber Bowls | Brown, Unprinted | 0.81 mm max |
| Zhongxin | BB-24 | 24 OZ OVAL BOWL | Foodservice | Bowls | Uncolored, Unprinted | 0.6mm max. thickness |
| Zhongxin | BQ-SC-24-LFS | 24 oz Square Bowl - Unbleached Plant Fiber | Molded Fiber | Molded Fiber Bowls | Unprinted/Unbleached | 0.7mm |
| Zhongxin | HG24 | 24OZ Bowl | Molded Fiber | Molded Fiber Bowls | White, Unprinted | 0.77 mm max |
| Zhongxin | PB024 | 24OZ Bowl | Molded Fiber | Molded Fiber Bowls | White, Unprinted | 0.77 mm max |
| Zhongxin | HG24 | 24OZ Bowl | Molded Fiber | Molded Fiber Bowls | Brown, Unprinted | 0.81 mm max |
| Zhongxin | PB024 | 24OZ Bowl | Molded Fiber | Molded Fiber Bowls | Brown, Unprinted | 0.81 mm max |
| Zhongxin | 24BAGASSEFREE | 24OZ Bowl BOWL | Molded Fiber | Molded Fiber Bowls | Brown, Unprinted | 0.81 mm max |
| Zhongxin | VB24PB | 24OZ Pulp Round Container | Molded Fiber | Molded Fiber Food Containers | Brown, Unprinted | 0.81 mm max |
| Zhongxin | PB24 | 24OZ Round Bowl | Molded Fiber | Molded Fiber Bowls | White, Unprinted | 0.77 mm max |
| Zhongxin | PB24 | 24OZ Round Bowl | Molded Fiber | Molded Fiber Bowls | Brown, Unprinted | 0.81 mm max |
| Zhongxin | OB-26 | 26oz oval bowl | Molded Fiber | Molded Fiber Bowls | White, Unprinted | 0.77 mm max |
| Zhongxin | OB-26 | 26oz oval bowl | Molded Fiber | Molded Fiber Bowls | Brown, Unprinted | 0.81 mm max |
| Zhongxin | DPCONT | 27oz sugarcane pulp bowl | Molded Fiber | Molded Fiber Bowls | Brown, Unprinted | 0.81 mm max |
| Zhongxin | RECNN-28 | 28 oz Natural Color Bagasse Tray | Molded Fiber | Molded Fiber Trays | Natural/Unprinted | 0.7mm |
| Zhongxin | TR-SC-U10T-LFS | 29 oz Fiber Container, 3-Compt - Compostable - | Molded Fiber | Molded Fiber Food Containers | Unprinted/Unbleached | 0.7mm |
| Zhongxin | 2D | 2D tray | Molded Fiber | Molded Fiber Trays | White, Unprinted | 0.77 mm max |
| Zhongxin | 2D | 2D tray | Molded Fiber | Molded Fiber Trays | Brown, Unprinted | 0.81 mm max |
| Zhongxin | 2S | 2S tray | Molded Fiber | Molded Fiber Trays | White, Unprinted | 0.77 mm max |
| Zhongxin | 2S | 2S tray | Molded Fiber | Molded Fiber Trays | Brown, Unprinted | 0.81 mm max |
| Zhongxin | 1G3 | 3 3/4" Leaf Appetizer Dish | Molded Fiber | Molded Fiber Plates | White, Unprinted | 0.77 mm max |
| Zhongxin | 1G3 | 3 3/4" Leaf Appetizer Dish | Molded Fiber | Molded Fiber Plates | Brown, Unprinted | 0.81 mm max |
| Zhongxin | 30BAGASSEFREE | 30OZ Bowl BOWL | Molded Fiber | Molded Fiber Bowls | Brown, Unprinted | 0.81 mm max |
| Zhongxin | Vb30PR | 30OZ Pulp Rectangular Container | Molded Fiber | Molded Fiber Food Containers | Brown, Unprinted | 0.81 mm max |
| Zhongxin | BNN-32 | 32 oz Natural Color Bagasse Bowl | Molded Fiber | Molded Fiber Bowls | Natural/Unprinted | 0.7mm |
| Zhongxin | BB-32 | 32 OZ OVAL BOWL | Foodservice | Bowls | Uncolored, Unprinted | 0.6mm max. thickness |
| Zhongxin | BQ-SC-32-LFS | 32 oz Square Bowl - Unbleached Plant Fiber | Molded Fiber | Molded Fiber Bowls | Unprinted/Unbleached | 0.7mm |
| Zhongxin | BR-FB-32-LFS | 32 oz Wide Bowl - Unbleached Plant Fiber | Molded Fiber | Molded Fiber Bowls | Unprinted/Unbleached | 0.7mm |
| Zhongxin | HG32 | 32oz Bowl | Molded Fiber | Molded Fiber Bowls | White, Unprinted | 0.77 mm max |
| Zhongxin | PB032 | 32OZ Bowl | Molded Fiber | Molded Fiber Bowls | White, Unprinted | 0.77 mm max |
| Zhongxin | HG32 | 32oz Bowl | Molded Fiber | Molded Fiber Bowls | Brown, Unprinted | 0.81 mm max |
| Zhongxin | PB032 | 32OZ Bowl | Molded Fiber | Molded Fiber Bowls | Brown, Unprinted | 0.81 mm max |
| Zhongxin | VB32PB | 32OZ Pulp Round Container | Molded Fiber | Molded Fiber Food Containers | Brown, Unprinted | 0.81 mm max |
| Zhongxin | PB32 | 32OZ Round Bowl | Molded Fiber | Molded Fiber Bowls | White, Unprinted | 0.77 mm max |
| Zhongxin | PB32 | 32OZ Round Bowl | Molded Fiber | Molded Fiber Bowls | Brown, Unprinted | 0.81 mm max |
| Zhongxin | VA-GB32N | 32oz/1000ml gourmet base (fits lid 4), natural | Molded Fiber | Molded Fiber Clamshells | Brown, Unprinted | 0.8 mm max |
| Zhongxin | PB350 | 350ML Bowl | Molded Fiber | Molded Fiber Bowls | White, Unprinted | 0.77 mm max |
| Zhongxin | PB350 | 350ML Bowl | Molded Fiber | Molded Fiber Bowls | Brown, Unprinted | 0.81 mm max |
| Zhongxin | BO-SC-36S-LFS | 36 oz Shallow Bowl - Unbleached Plant Fiber | Molded Fiber | Molded Fiber Bowls | Unprinted/Unbleached | 0.7mm |
| Zhongxin | VB36PR | 36OZ Pulp Rectangular Container | Molded Fiber | Molded Fiber Food Containers | Brown, Unprinted | 0.81 mm max |
| Zhongxin | RECNN-38 | 38 oz Natural Color Bagasse Tray | Molded Fiber | Molded Fiber Trays | Natural/Unprinted | 0.7mm |
| Zhongxin | FTD041 | 4 Compartment Deep Tray | Molded Fiber | Molded Fiber Trays | White, Unprinted | 0.77 mm max |
| Zhongxin | FTD041 | 4 Compartment Deep Tray | Molded Fiber | Molded Fiber Trays | Brown, Unprinted | 0.81 mm max |
| Zhongxin | BNN-40 | 40 oz Natural Color Bagasse Bowl | Molded Fiber | Molded Fiber Bowls | Natural/Unprinted | 0.7mm |
| Zhongxin | HG40 | 40OZ Bowl | Molded Fiber | Molded Fiber Bowls | White, Unprinted | 0.77 mm max |
| Zhongxin | HG40 | 40OZ Bowl | Molded Fiber | Molded Fiber Bowls | Brown, Unprinted | 0.81 mm max |
| Zhongxin | 40BAGASSEFREE | 40OZ Bowl BOWL | Molded Fiber | Molded Fiber Bowls | Brown, Unprinted | 0.81 mm max |
| Zhongxin | PB40 | 40OZ Round Bowl | Molded Fiber | Molded Fiber Bowls | White, Unprinted | 0.77 mm max |
| Zhongxin | PB40 | 40OZ Round Bowl | Molded Fiber | Molded Fiber Bowls | Brown, Unprinted | 0.81 mm max |
| Zhongxin | PB042 | 42OZ Bowl | Molded Fiber | Molded Fiber Bowls | White, Unprinted | 0.77 mm max |
| Zhongxin | PB042 | 42OZ Bowl | Molded Fiber | Molded Fiber Bowls | Brown, Unprinted | 0.81 mm max |
| Zhongxin | PC450 | 450ml Clamshell | Molded Fiber | Molded Fiber Clamshells | White, Unprinted | 0.77 mm max |
| Zhongxin | PC450 | 450ml Clamshell | Molded Fiber | Molded Fiber Clamshells | Brown, Unprinted | 0.81 mm max |
| Zhongxin | DBH450 | 450ml rec box | Molded Fiber | Molded Fiber Food Containers | White, Unprinted | 0.77 mm max |
| Zhongxin | DBH450 | 450ml rec box | Molded Fiber | Molded Fiber Food Containers | Brown, Unprinted | 0.81 mm max |
| Zhongxin | HG46 | 46 OZ FIBER BOWL | Foodservice | Bowls | Uncolored, Unprinted | 0.6mm max. thickness |
| Zhongxin | BO-SC-48-LFS | 48 oz Bowl - Unbleached Plant Fiber | Molded Fiber | Molded Fiber Bowls | Unprinted/Unbleached | 0.7mm |
| Zhongxin | FP-SC-2-LFS | 48 oz Compost-A-Pak Container - Unbleached Plant Fiber - Compostable - | Molded Fiber | Molded Fiber Bowls | Unprinted/Unbleached | 0.7mm |
| Zhongxin | BNN-48 | 48 oz Natural Color Bagasse Bowl | Molded Fiber | Molded Fiber Bowls | Natural/Unprinted | 0.7mm |
| Zhongxin | BQ-SC-48-LFS | 48 oz Square Bowl - Unbleached Plant Fiber | Molded Fiber | Molded Fiber Bowls | Unprinted/Unbleached | 0.7mm |
| Zhongxin | VB48PB | 48OZ Pulp Round Container | Molded Fiber | Molded Fiber Food Containers | Brown, Unprinted | 0.81 mm max |
| Zhongxin | 4D | 4D tray | Molded Fiber | Molded Fiber Trays | White, Unprinted | 0.77 mm max |
| Zhongxin | 4D | 4D tray | Molded Fiber | Molded Fiber Trays | Brown, Unprinted | 0.81 mm max |
| Zhongxin | TR-SC-BB-LFS | 5 Compartment Bento Box - Unbleached Plant Fiber - Compostable - | Molded Fiber | Molded Fiber Food Containers | Unprinted/Unbleached | 0.7mm |
| Zhongxin | FT052 | 5 Compartment Deep Tray | Molded Fiber | Molded Fiber Trays | White, Unprinted | 0.77 mm max |
| Zhongxin | FT052 | 5 Compartment Deep Tray | Molded Fiber | Molded Fiber Trays | Brown, Unprinted | 0.81 mm max |
| Zhongxin | FTD051 | 5 Compartment Lunch Tray | Molded Fiber | Molded Fiber Trays | White, Unprinted | 0.77 mm max |
| Zhongxin | FTD051 | 5 Compartment Lunch Tray | Molded Fiber | Molded Fiber Trays | Brown, Unprinted | 0.81 mm max |
| Zhongxin | FT054 | 5 Compartment Tray | Molded Fiber | Molded Fiber Trays | White, Unprinted | 0.77 mm max |
| Zhongxin | FT054 | 5 Compartment Tray | Molded Fiber | Molded Fiber Trays | Brown, Unprinted | 0.81 mm max |
| Zhongxin | PB500 | 500ML Bowl | Molded Fiber | Molded Fiber Bowls | White, Unprinted | 0.77 mm max |
| Zhongxin | PB500 | 500ML Bowl | Molded Fiber | Molded Fiber Bowls | Brown, Unprinted | 0.81 mm max |
| Zhongxin | DBH550 | 500ml rec box | Molded Fiber | Molded Fiber Food Containers | White, Unprinted | 0.77 mm max |
| Zhongxin | DBH550 | 500ml rec box | Molded Fiber | Molded Fiber Food Containers | Brown, Unprinted | 0.81 mm max |
| Zhongxin | RTK500 | 500ml take-away bowl | Molded Fiber | Molded Fiber Bowls | White, Unprinted | 0.77 mm max |
| Zhongxin | RTK500 | 500ml take-away bowl | Molded Fiber | Molded Fiber Bowls | Brown, Unprinted | 0.81 mm max |
| Zhongxin | FTD061 | 6 Compartment Lunch Tray | Molded Fiber | Molded Fiber Trays | White, Unprinted | 0.77 mm max |
| Zhongxin | FTD061 | 6 Compartment Lunch Tray | Molded Fiber | Molded Fiber Trays | Brown, Unprinted | 0.81 mm max |
| Zhongxin | FT061 | 6 Compartment Tray | Molded Fiber | Molded Fiber Trays | White, Unprinted | 0.77 mm max |
| Zhongxin | FT061 | 6 Compartment Tray | Molded Fiber | Molded Fiber Trays | Brown, Unprinted | 0.81 mm max |
| Zhongxin | XYP060 | 6 INCH PLATE | Foodservice | Plates | Uncolored, Unprinted | 0.6mm max. thickness |
| Zhongxin | PB060 | 6' bowl | Molded Fiber | Molded Fiber Bowls | Brown, Unprinted | 0.81 mm max |
| Zhongxin | TP060 | 6'' Square Tray | Molded Fiber | Molded Fiber Trays | White, Unprinted | 0.77 mm max |
| Zhongxin | TP060 | 6'' Square Tray | Molded Fiber | Molded Fiber Trays | Brown, Unprinted | 0.81 mm max |
| Zhongxin | PB060 | 6" Bowl | Molded Fiber | Molded Fiber Bowls | White, Unprinted | 0.77 mm max |
| Zhongxin | PCT061 | 6" Clamshell | Molded Fiber | Molded Fiber Clamshells | White, Unprinted | 0.77 mm max |
| Zhongxin | KY61 | 6" Clamshell | Molded Fiber | Molded Fiber Clamshells | White, Unprinted | 0.77 mm max |
| Zhongxin | PCT061 | 6" Clamshell | Molded Fiber | Molded Fiber Clamshells | Brown, Unprinted | 0.81 mm max |
| Zhongxin | KY61 | 6" Clamshell | Molded Fiber | Molded Fiber Clamshells | Brown, Unprinted | 0.81 mm max |
| Zhongxin | YP060 | 6" Plate | Molded Fiber | Molded Fiber Plates | White, Unprinted | 0.77 mm max |
| Zhongxin | YP060 | 6" Plate | Molded Fiber | Molded Fiber Plates | Brown, Unprinted | 0.81 mm max |
| Zhongxin | YPL060 | 6" Rippled Edge Plate | Molded Fiber | Molded Fiber Plates | White, Unprinted | 0.77 mm max |
| Zhongxin | YPL060 | 6" Rippled Edge Plate | Molded Fiber | Molded Fiber Plates | Brown, Unprinted | 0.81 mm max |
| Zhongxin | PC600 | 600ml Clamshell | Molded Fiber | Molded Fiber Clamshells | White, Unprinted | 0.77 mm max |
| Zhongxin | PC600 | 600ml Clamshell | Molded Fiber | Molded Fiber Clamshells | Brown, Unprinted | 0.81 mm max |
| Zhongxin | BO-SC-64-LFS | 64 oz Bowl - Unbleached Plant Fiber | Molded Fiber | Molded Fiber Bowls | Unprinted/Unbleached | 0.7mm |
| Zhongxin | DBH650 | 650ml rec box | Molded Fiber | Molded Fiber Food Containers | White, Unprinted | 0.77 mm max |
| Zhongxin | DBH650 | 650ml rec box | Molded Fiber | Molded Fiber Food Containers | Brown, Unprinted | 0.81 mm max |
| Zhongxin | RTK650 | 650ml take-away bowl | Molded Fiber | Molded Fiber Bowls | White, Unprinted | 0.77 mm max |
| Zhongxin | RTK650 | 650ml take-away bowl | Molded Fiber | Molded Fiber Bowls | Brown, Unprinted | 0.81 mm max |
| Zhongxin | B003N | 6in bagasse burgerbox, natural | Molded Fiber | Molded Fiber Clamshells | Brown, Unprinted | 0.8 mm max |
| Zhongxin | ZX001B | 6x6 FIBER CLAMSHELL | Foodservice, Molded Fiber | Clamshells, Molded Fiber Clamshells | Uncolored, Unprinted | 0.6mm max. thickness |
| Zhongxin | ZX002B | 6x9 FIBER CLAMSHELL | Foodservice, Molded Fiber | Clamshells, Molded Fiber Clamshells | Uncolored, Unprinted | 0.6mm max. thickness |
| Zhongxin | XYP070 | 7 INCH PLATE | Foodservice | Plates | Uncolored, Unprinted | 0.6mm max. thickness |
| Zhongxin | B001N | 7 x 5in regular bagasse clamshell, natural | Molded Fiber | Molded Fiber Clamshells | Brown, Unprinted | 0.8 mm max |
| Zhongxin | PB070 | 7' bowl | Molded Fiber | Molded Fiber Bowls | White, Unprinted | 0.77 mm max |
| Zhongxin | PB070 | 7' bowl | Molded Fiber | Molded Fiber Bowls | Brown, Unprinted | 0.81 mm max |
| Zhongxin | YP070 | 7" Plate | Molded Fiber | Molded Fiber Plates | White, Unprinted | 0.77 mm max |
| Zhongxin | YP070 | 7" Plate | Molded Fiber | Molded Fiber Plates | Brown, Unprinted | 0.81 mm max |
| Zhongxin | YPL070 | 7" Rippled Edge Plate | Molded Fiber | Molded Fiber Plates | White, Unprinted | 0.77 mm max |
| Zhongxin | YPL070 | 7" Rippled Edge Plate | Molded Fiber | Molded Fiber Plates | Brown, Unprinted | 0.81 mm max |
| Zhongxin | RC750-2 | 750ml 2-com Rectangle Container | Molded Fiber | Molded Fiber Food Containers | White, Unprinted | 0.77 mm max |
| Zhongxin | RC750-2 | 750ml 2-com Rectangle Container | Molded Fiber | Molded Fiber Food Containers | Brown, Unprinted | 0.81 mm max |
| Zhongxin | DBH750 | 750ml rec box | Molded Fiber | Molded Fiber Food Containers | White, Unprinted | 0.77 mm max |
| Zhongxin | DBH750 | 750ml rec box | Molded Fiber | Molded Fiber Food Containers | Brown, Unprinted | 0.81 mm max |
| Zhongxin | RC750 | 750ml Rectangle Container | Molded Fiber | Molded Fiber Food Containers | White, Unprinted | 0.77 mm max |
| Zhongxin | RC750 | 750ml Rectangle Container | Molded Fiber | Molded Fiber Food Containers | Brown, Unprinted | 0.81 mm max |
| Zhongxin | RTK750 | 750ml take-away bowl | Molded Fiber | Molded Fiber Bowls | White, Unprinted | 0.77 mm max |
| Zhongxin | RTK750 | 750ml take-away bowl | Molded Fiber | Molded Fiber Bowls | Brown, Unprinted | 0.81 mm max |
| Zhongxin | P011N | 7in bagasse plate, natural | Molded Fiber | Molded Fiber Plates | Brown, Unprinted | 0.8 mm max |
| Zhongxin | PR-FB-8-LFS | 8 in PizzaRound Tray - Unbleached Plant Fiber - Compostable - | Molded Fiber | Molded Fiber Trays | Unprinted/Unbleached | 0.7mm |
| Zhongxin | CP-8 | 8 OZ Bowl | Molded Fiber | Molded Fiber Bowls | White, Unprinted | 0.77 mm max |
| Zhongxin | CP-8 | 8 OZ Bowl | Molded Fiber | Molded Fiber Bowls | Brown, Unprinted | 0.81 mm max |
| Zhongxin | TR-SC-2S-LFS | 8.2x5.7x0.6 in 2S Meat/Produce Tray - Unbleached Plant Fiber - Compostable - | Molded Fiber | Molded Fiber Trays | Unprinted/Unbleached | 0.7mm |
| Zhongxin | TR-SC-17S-LFS | 8.3x4.9x0.7 in 17S Meat/Produce Tray - Unbleached Plant Fiber - Compostable - | Molded Fiber | Molded Fiber Trays | Unprinted/Unbleached | 0.7mm |
| Zhongxin | TR-SC-3P-LFS | 8.6x6.5x1.25 in 3P Meat/Produce Tray - Unbleached Plant Fiber - Compostable - | Molded Fiber | Molded Fiber Trays | Unprinted/Unbleached | 0.7mm |
| Zhongxin | CT-SC-20-LFS | 8.7x6.7x1.7 in (20 oz) Fiber Box - Unbleached Plant Fiber | Molded Fiber | Molded Fiber Trays | Unprinted/Unbleached | 0.7mm |
| Zhongxin | TP080 | 8'' Square Tray | Molded Fiber | Molded Fiber Trays | White, Unprinted | 0.77 mm max |
| Zhongxin | TP080 | 8'' Square Tray | Molded Fiber | Molded Fiber Trays | Brown, Unprinted | 0.81 mm max |
| Zhongxin | PCT082 | 8" 2-Compartment Clamshell | Molded Fiber | Molded Fiber Clamshells | White, Unprinted | 0.77 mm max |
| Zhongxin | PCT082 | 8" 2-Compartment Clamshell | Molded Fiber | Molded Fiber Clamshells | Brown, Unprinted | 0.81 mm max |
| Zhongxin | PCT083 | 8" 3-Compartment Clamshell | Molded Fiber | Molded Fiber Clamshells | White, Unprinted | 0.77 mm max |
| Zhongxin | PCT083 | 8" 3-Compartment Clamshell | Molded Fiber | Molded Fiber Clamshells | Brown, Unprinted | 0.81 mm max |
| Zhongxin | PB080 | 8" Bowl | Molded Fiber | Molded Fiber Bowls | Natural Bleached/Unprinted | 0.7mm |
| Zhongxin | PCT081 | 8" Clamshell | Molded Fiber | Molded Fiber Clamshells | White, Unprinted | 0.77 mm max |
| Zhongxin | PCT081 | 8" Clamshell | Molded Fiber | Molded Fiber Clamshells | Brown, Unprinted | 0.81 mm max |
| 8" Plate | YP080 | 8" Plate | Molded Fiber | Molded Fiber Plates | Natural Bleached/Unprinted | 0.7mm |
| Zhongxin | YPL080 | 8" Rippled Edge Plate | Molded Fiber | Molded Fiber Plates | White, Unprinted | 0.77 mm max |
| Zhongxin | YPL080 | 8" Rippled Edge Plate | Molded Fiber | Molded Fiber Plates | Brown, Unprinted | 0.81 mm max |
| Zhongxin | RT86 | 8"*6" food box | Molded Fiber | Molded Fiber Food Containers | White, Unprinted | 0.77 mm max |
| Zhongxin | RT86 | 8"*6" food box | Molded Fiber | Molded Fiber Food Containers | Brown, Unprinted | 0.81 mm max |
| Zhongxin | PC083 | 8"3Clamshell | Molded Fiber | Molded Fiber Clamshells | White, Unprinted | 0.77 mm max |
| Zhongxin | PC083 | 8"3Clamshell | Molded Fiber | Molded Fiber Clamshells | Brown, Unprinted | 0.81 mm max |
| Zhongxin | PC081 | 8"Clamshell | Molded Fiber | Molded Fiber Clamshells | White, Unprinted | 0.77 mm max |
| Zhongxin | PC081 | 8"Clamshell | Molded Fiber | Molded Fiber Clamshells | Brown, Unprinted | 0.81 mm max |
| Zhongxin | CL80-2 | 80mm lid-bleached | Molded Fiber | Molded Fiber Cups | Bleached/Unprinted | 0.7mm |
| Zhongxin | CL80-2 | 80mm lid-unbleached | Molded Fiber | Molded Fiber Cups | Natural/Unprinted | 0.7mm |
| Zhongxin | PB850 | 850ml Bowl | Molded Fiber | Molded Fiber Bowls | White, Unprinted | 0.77 mm max |
| Zhongxin | PB850 | 850ml Bowl | Molded Fiber | Molded Fiber Bowls | Brown, Unprinted | 0.81 mm max |
| Zhongxin | RTK850 | 850ml take-away bowl | Molded Fiber | Molded Fiber Bowls | White, Unprinted | 0.77 mm max |
| Zhongxin | RTK850 | 850ml take-away bowl | Molded Fiber | Molded Fiber Bowls | Brown, Unprinted | 0.81 mm max |
| Zhongxin | VB08N | 8in square bagasse lunch box, natural | Molded Fiber | Molded Fiber Clamshells | Brown, Unprinted | 0.8 mm max |
| Zhongxin | TO-SC-T2-LFS | 8x5x3 in Taco Box - 2-Compt - Unbleached Plant Fiber - Compostable - | Molded Fiber | Molded Fiber Food Containers | Unprinted/Unbleached | 0.7mm |
| Zhongxin | TR-SC-U8-LFS | 8x6x1.5in (17 oz) Fiber Container - Compostable - | Molded Fiber | Molded Fiber Food Containers | Unprinted/Unbleached | 0.7mm |
| Zhongxin | TO-SC-T3-LFS | 8x7x3 in Taco Box - 3-Compt - Unbleached Plant Fiber - Compostable - | Molded Fiber | Molded Fiber Food Containers | Unprinted/Unbleached | 0.7mm |
| Zhongxin | ZX004B | 8x8 3-COMP FIBER CLAMSHELL | Foodservice | Clamshells | Uncolored, Unprinted | 0.6mm max. thickness |
| Zhongxin | ZX003B | 8x8 FIBER CLAMSHELL | Foodservice | Clamshells | Uncolored, Unprinted | 0.6mm max. thickness |
| Zhongxin | XYP093 | 9 INCH 3-COMP PLATE | Foodservice | Plates | Uncolored, Unprinted | 0.6mm max. thickness |
| Zhongxin | XYP090 | 9 INCH PLATE | Foodservice | Plates | Uncolored, Unprinted | 0.6mm max. thickness |
| Zhongxin | JD-96 | 9 X 6 HINGED LID JASON`S DELI | Foodservice | Clamshells | Uncolored, Unprinted | 0.6mm max. thickness |
| Zhongxin | VA-SH89N | 9 x 6in large bagasse clamshell, natural | Molded Fiber | Molded Fiber Clamshells | Brown, Unprinted | 0.8 mm max |
| Zhongxin | B002N | 9 x 6in two compartments bagasse clamshell, natural | Molded Fiber | Molded Fiber Clamshells | Brown, Unprinted | 0.8 mm max |
| Zhongxin | VB09RN | 9 x 8in bagasse lunch box, natural | Molded Fiber | Molded Fiber Clamshells | Brown, Unprinted | 0.8 mm max |
| Zhongxin | TR-SC-4P-LFS | 9.25x7.25x1.25 in 4P Fiber Meat/Produce Tray - Compostable - | Molded Fiber | Molded Fiber Trays | Unprinted/Unbleached | 0.7mm |
| Zhongxin | YP092 | 9" 2-compartment Plate | Molded Fiber | Molded Fiber Plates | White, Unprinted | 0.77 mm max |
| Zhongxin | YP092 | 9" 2-compartment Plate | Molded Fiber | Molded Fiber Plates | Brown, Unprinted | 0.81 mm max |
| Zhongxin | PCT093 | 9" 3-Compartment Clamshell | Molded Fiber | Molded Fiber Clamshells | White, Unprinted | 0.77 mm max |
| Zhongxin | PCT093 | 9" 3-Compartment Clamshell | Molded Fiber | Molded Fiber Clamshells | Brown, Unprinted | 0.81 mm max |
| Zhongxin | YP093 | 9" 3-compartment Plate | Molded Fiber | Molded Fiber Plates | White, Unprinted | 0.77 mm max |
| Zhongxin | YP093 | 9" 3-compartment Plate | Molded Fiber | Molded Fiber Plates | Brown, Unprinted | 0.81 mm max |
| Zhongxin | PCT091 | 9" Clamshell | Molded Fiber | Molded Fiber Clamshells | White, Unprinted | 0.77 mm max |
| Zhongxin | PCT091 | 9" Clamshell | Molded Fiber | Molded Fiber Clamshells | Brown, Unprinted | 0.81 mm max |
| Zhongxin | YP090 | 9" Plate | Molded Fiber | Molded Fiber Plates | White, Unprinted | 0.77 mm max |
| Zhongxin | YP090 | 9" Plate | Molded Fiber | Molded Fiber Plates | Brown, Unprinted | 0.81 mm max |
| Zhongxin | OP096 | 9"*6" Oval Plate | Molded Fiber | Molded Fiber Plates | White, Unprinted | 0.77 mm max |
| Zhongxin | OP096 | 9"*6" Oval Plate | Molded Fiber | Molded Fiber Plates | Brown, Unprinted | 0.81 mm max |
| Zhongxin | PCT097 | 9"×6" 2 Com Clamshell | Molded Fiber | Molded Fiber Clamshells | White, Unprinted | 0.77 mm max |
| Zhongxin | PCT097 | 9"×6" 2 Com Clamshell | Molded Fiber | Molded Fiber Clamshells | Brown, Unprinted | 0.81 mm max |
| Zhongxin | PCT096 | 9"×6"Clamshell | Molded Fiber | Molded Fiber Clamshells | White, Unprinted | 0.77 mm max |
| Zhongxin | PCT096 | 9"×6"Clamshell | Molded Fiber | Molded Fiber Clamshells | Brown, Unprinted | 0.81 mm max |
| Zhongxin | SC91 | 9"1-com tray | Molded Fiber | Molded Fiber Trays | White, Unprinted | 0.77 mm max |
| Zhongxin | SC91 | 9"1-com tray | Molded Fiber | Molded Fiber Trays | Brown, Unprinted | 0.81 mm max |
| Zhongxin | SC93 | 9"3-com tray | Molded Fiber | Molded Fiber Trays | White, Unprinted | 0.77 mm max |
| Zhongxin | SC93 | 9"3-com tray | Molded Fiber | Molded Fiber Trays | Brown, Unprinted | 0.81 mm max |
| Zhongxin | SC94 | 9"4-com tray | Molded Fiber | Molded Fiber Trays | White, Unprinted | 0.77 mm max |
| Zhongxin | SC94 | 9"4-com tray | Molded Fiber | Molded Fiber Trays | Brown, Unprinted | 0.81 mm max |
| Zhongxin | CL90-2 | 90mm lid-bleached | Molded Fiber | Molded Fiber Cups | Bleached/Unprinted | 0.7mm |
| Zhongxin | CL90-2 | 90mm lid-unbleached | Molded Fiber | Molded Fiber Cups | Natural/Unprinted | 0.7mm |
| Zhongxin | VB09-3N | 9in 3-comp bagasse lunch box, natural | Molded Fiber | Molded Fiber Clamshells | Brown, Unprinted | 0.8 mm max |
| Zhongxin | P013N | 9in bagasse plate, natural | Molded Fiber | Molded Fiber Plates | Brown, Unprinted | 0.8 mm max |
| Zhongxin | ZX007B | 9x13 FIBER CLAMSHELL | Foodservice | Clamshells | Uncolored, Unprinted | 0.6mm max. thickness |
| Zhongxin | TO-SC-T39-LFS | 9x8x3 in Taco Box - 3-Compt - Unbleached Plant Fiber - Compostable - | Molded Fiber | Molded Fiber Food Containers | Unprinted/Unbleached | 0.7mm |
| Zhongxin | ZX006B | 9x9 3-COMP FIBER CLAMSHELL | Foodservice | Clamshells | Uncolored, Unprinted | 0.6mm max. thickness |
| Zhongxin | ZX005B | 9x9 FIBER CLAMSHELL | Foodservice | Clamshells | Uncolored, Unprinted | 0.6mm max. thickness |
| Zhongxin | YP091 | Big 9" Plate | Molded Fiber | Molded Fiber Plates | White, Unprinted | 0.77 mm max |
| Zhongxin | YP091 | Big 9" Plate | Molded Fiber | Molded Fiber Plates | Brown, Unprinted | 0.81 mm max |
| Zhongxin | YRP100 | Cake Tray | Molded Fiber | Molded Fiber Trays | White, Unprinted | 0.77 mm max |
| Zhongxin | YRP100 | Cake Tray | Molded Fiber | Molded Fiber Trays | Brown, Unprinted | 0.81 mm max |
| Zhongxin | MFPBOWLCHIP | CUSTOM SOLENIS BAGASSE BOWL, | Molded Fiber | Molded Fiber Bowls | Brown, Unprinted | 0.81 mm max |
| Zhongxin | DIGBOWLV2 | DIG IN BOWL PULP 30 OZ BAGASSE | Molded Fiber | Molded Fiber Bowls | Brown, Unprinted | 0.81 mm max |
| Zhongxin | DIGBOWLV3 | DIG IN BOWL PULP 30 OZ BAGASSE | Molded Fiber | Molded Fiber Bowls | Brown, Unprinted | 0.81 mm max |
| Zhongxin | DTLBV3 | DOS TOROS BOWL FIBER OVAL | Molded Fiber | Molded Fiber Bowls | Brown, Unprinted | 0.81 mm max |
| Zhongxin | HNFT031 | HN 3-com container | Molded Fiber | Molded Fiber Food Containers | White, Unprinted | 0.77 mm max |
| Zhongxin | HNFT031 | HN 3-com container | Molded Fiber | Molded Fiber Food Containers | Brown, Unprinted | 0.81 mm max |
| Zhongxin | HNFT041 | HN 4-com container | Molded Fiber | Molded Fiber Food Containers | White, Unprinted | 0.77 mm max |
| Zhongxin | HNFT041 | HN 4-com container | Molded Fiber | Molded Fiber Food Containers | Brown, Unprinted | 0.81 mm max |
| Zhongxin | HNRC1000 | HN1000ML container | Molded Fiber | Molded Fiber Food Containers | White, Unprinted | 0.77 mm max |
| Zhongxin | HNRC1000 | HN1000ML container | Molded Fiber | Molded Fiber Food Containers | Brown, Unprinted | 0.81 mm max |
| Zhongxin | RTK1250 | HN1250ML bowl | Molded Fiber | Molded Fiber Bowls | White, Unprinted | 0.77 mm max |
| Zhongxin | RTK1250 | HN1250ML bowl | Molded Fiber | Molded Fiber Bowls | Brown, Unprinted | 0.81 mm max |
| Zhongxin | RTK1500 | HN1500ML bowl | Molded Fiber | Molded Fiber Bowls | White, Unprinted | 0.77 mm max |
| Zhongxin | RTK1500 | HN1500ML bowl | Molded Fiber | Molded Fiber Bowls | Brown, Unprinted | 0.81 mm max |
| Zhongxin | RTK2000 | HN2000ML bowl | Molded Fiber | Molded Fiber Bowls | White, Unprinted | 0.77 mm max |
| Zhongxin | RTK2000 | HN2000ML bowl | Molded Fiber | Molded Fiber Bowls | Brown, Unprinted | 0.81 mm max |
| Zhongxin | RTK2500 | HN2500ML bowl | Molded Fiber | Molded Fiber Bowls | White, Unprinted | 0.77 mm max |
| Zhongxin | RTK2500 | HN2500ML bowl | Molded Fiber | Molded Fiber Bowls | Brown, Unprinted | 0.81 mm max |
| Zhongxin | HNRCL750 | HN750ML container | Molded Fiber | Molded Fiber Food Containers | White, Unprinted | 0.77 mm max |
| Zhongxin | HNRC750 | HN750ML container | Molded Fiber | Molded Fiber Food Containers | White, Unprinted | 0.77 mm max |
| Zhongxin | HNRCL750 | HN750ML container | Molded Fiber | Molded Fiber Food Containers | Brown, Unprinted | 0.81 mm max |
| Zhongxin | HNRC750 | HN750ML container | Molded Fiber | Molded Fiber Food Containers | Brown, Unprinted | 0.81 mm max |
| Zhongxin | HG24BOWL | HONEYGROW 24OZ PULP BOWL | Molded Fiber | Molded Fiber Bowls | Brown, Unprinted | 0.81 mm max |
| Zhongxin | HG32BOWL | HONEYGROW 32OZ PULP BOWL | Molded Fiber | Molded Fiber Bowls | Brown, Unprinted | 0.81 mm max |
| Zhongxin | DTLB | LARGE FIBER OVAL BOWL | Molded Fiber | Molded Fiber Bowls | Brown, Unprinted | 0.81 mm max |
| Zhongxin | TW-16L | Lid for 16oz soup bowl | Molded Fiber | Molded Fiber Bowls | White, Unprinted | 0.77 mm max |
| Zhongxin | FTL061 | Lid for 6 Compartment Lunch Tray | Molded Fiber | Molded Fiber Trays | Brown, Unprinted | 0.81 mm max |
| Zhongxin | MFPLATTERQDOBA | MOLDED FIBER PLATTER | Molded Fiber | Molded Fiber Trays | Brown, Unprinted | 0.81 mm max |
| Zhongxin | BNN-LID-NATURAL | Natural Color Bagasse Lid fits BNN-32, 40, & 48 | Molded Fiber | Molded Fiber Bowls | Natural/Unprinted | 0.7mm |
| Zhongxin | RECNN-LID | Natural Color Bagasse Lid fits RECNN-28 & 38 | Molded Fiber | Molded Fiber Cups | Natural/Unprinted | 0.7mm |
| Zhongxin | X061 | PFF 6" Burger Box | Molded Fiber | Molded Fiber Clamshells | white and Brown, Unprinted | 0.77 mm max |
| Zhongxin | X083 | PFF 8" 3-Compartment Clamshell | Molded Fiber | Molded Fiber Clamshells | white and Brown, Unprinted | 0.77 mm max |
| Zhongxin | X081 | PFF 8" Clamshell | Molded Fiber | Molded Fiber Clamshells | white and Brown, Unprinted | 0.77 mm max |
| Zhongxin | XS081 | PFF 8" Shallow Clamshell | Foodservice | Clamshells | Uncolored, Unprinted | 0.6mm max. thickness |
| Zhongxin | XS083 | PFF 8"3 Shallow Clamshell | Foodservice | Clamshells | Uncolored, Unprinted | 0.6mm max. thickness |
| Zhongxin | X093 | PFF 9" 3-Compartment Clamshell | Molded Fiber | Molded Fiber Clamshells | white and Brown, Unprinted | 0.77 mm max |
| Zhongxin | X091 | PFF 9" Clamshell | Molded Fiber | Molded Fiber Clamshells | white and Brown, Unprinted | 0.77 mm max |
| Zhongxin | X962 | PFF 9"×6" 2-COMP Clamshell | Foodservice | Clamshells | Uncolored, Unprinted | 0.6mm max. thickness |
| Zhongxin | X096 | PFF 9"×6"Clamshell | Molded Fiber | Molded Fiber Clamshells | white and Brown, Unprinted | 0.77 mm max |
| Zhongxin | FT054 | shallow 5 Compartments Tray | Molded Fiber | Molded Fiber Trays | White, Unprinted | 0.77 mm max |
| Zhongxin | FT054 | shallow 5 Compartments Tray | Molded Fiber | Molded Fiber Trays | Brown, Unprinted | 0.81 mm max |
| Zhongxin | FT054-1 | SHALLPW 5 COMPARTMENTS TRAY | Foodservice | Trays | Uncolored, Unprinted | 0.6mm max. thickness |
| Zhongxin | SS-04 | Sushi tray 04 | Molded Fiber | Molded Fiber Trays | White, Unprinted | 0.77 mm max |
| Zhongxin | SS-04 | Sushi tray 04 | Molded Fiber | Molded Fiber Trays | Brown, Unprinted | 0.81 mm max |
| Zhongxin | SS-06 | Sushi tray 06 | Molded Fiber | Molded Fiber Trays | White, Unprinted | 0.77 mm max |
| Zhongxin | SS-06 | Sushi tray 06 | Molded Fiber | Molded Fiber Trays | Brown, Unprinted | 0.81 mm max |
| Zhongxin | SS-08 | Sushi tray 08 | Molded Fiber | Molded Fiber Trays | White, Unprinted | 0.77 mm max |
| Zhongxin | SS-08 | Sushi tray 08 | Molded Fiber | Molded Fiber Trays | Brown, Unprinted | 0.81 mm max |
| Zhongxin | SS-10 | Sushi tray 10 | Molded Fiber | Molded Fiber Trays | White, Unprinted | 0.77 mm max |
| Zhongxin | SS-10 | Sushi tray 10 | Molded Fiber | Molded Fiber Trays | Brown, Unprinted | 0.81 mm max |
| Zhongxin | SS-15 | Sushi tray 15 | Molded Fiber | Molded Fiber Trays | White, Unprinted | 0.77 mm max |
| Zhongxin | SS-15 | Sushi tray 15 | Molded Fiber | Molded Fiber Trays | Brown, Unprinted | 0.81 mm max |
| Zhongxin | TB32 | TAN BOWL-32 OZ | Foodservice | Bowls | Uncolored, Unprinted | 0.6mm max. thickness |
| Zhongxin | TP2613 | TP2613 | Molded Fiber | Molded Fiber Trays | White, Unprinted | 0.77 mm max |
| Zhongxin | TP2613 | TP2613 | Molded Fiber | Molded Fiber Trays | Brown, Unprinted | 0.81 mm max |
| Zhongxin | TR104 | TR104 | Molded Fiber | Molded Fiber Trays | White, Unprinted | 0.77 mm max |
| Zhongxin | TR104 | TR104 | Molded Fiber | Molded Fiber Trays | Brown, Unprinted | 0.81 mm max |
| Zhongxin | TR10S | TR10S | Molded Fiber | Molded Fiber Trays | White, Unprinted | 0.77 mm max |
| Zhongxin | TR10S | TR10S | Molded Fiber | Molded Fiber Trays | Brown, Unprinted | 0.81 mm max |
| Zhongxin | TR170 | TR170 | Molded Fiber | Molded Fiber Trays | White, Unprinted | 0.77 mm max |
| Zhongxin | TR170 | TR170 | Molded Fiber | Molded Fiber Trays | Brown, Unprinted | 0.81 mm max |
| Zhongxin | TR176 | TR176 | Molded Fiber | Molded Fiber Trays | White, Unprinted | 0.77 mm max |
| Zhongxin | TR176 | TR176 | Molded Fiber | Molded Fiber Trays | Brown, Unprinted | 0.81 mm max |
| Zhongxin | TR220 | TR220 | Molded Fiber | Molded Fiber Trays | White, Unprinted | 0.77 mm max |
| Zhongxin | TR220 | TR220 | Molded Fiber | Molded Fiber Trays | Brown, Unprinted | 0.81 mm max |
| Zhongxin | TR2D | TR2D | Molded Fiber | Molded Fiber Trays | White, Unprinted | 0.77 mm max |
| Zhongxin | TR2D | TR2D | Molded Fiber | Molded Fiber Trays | Brown, Unprinted | 0.81 mm max |
| Zhongxin | TR2S | TR2S | Molded Fiber | Molded Fiber Trays | White, Unprinted | 0.77 mm max |
| Zhongxin | TR2S | TR2S | Molded Fiber | Molded Fiber Trays | Brown, Unprinted | 0.81 mm max |
| Zhongxin | TR4D | TR4D | Molded Fiber | Molded Fiber Trays | White, Unprinted | 0.77 mm max |
| Zhongxin | TR4D | TR4D | Molded Fiber | Molded Fiber Trays | Brown, Unprinted | 0.81 mm max |
| Zhongxin | TR9P | TR9P | Molded Fiber | Molded Fiber Trays | White, Unprinted | 0.77 mm max |
| Zhongxin | TR9P | TR9P | Molded Fiber | Molded Fiber Trays | Brown, Unprinted | 0.81 mm max |
| Zhongxin | YRP200 | YRP200 | Molded Fiber | Molded Fiber Trays | White, Unprinted | 0.77 mm max |
| Zhongxin | YRP200 | YRP200 | Molded Fiber | Molded Fiber Trays | Brown, Unprinted | 0.81 mm max |